The Neonatology Fellowship program at Wake Forest School of Medicine is a three-year opportunity focused on enhancing fellows' skills in the following areas:
Acting independently as an attending neonatologist on each of the two services in the NICU (third program year)
Day-to-day care of NICU patients
Leading multidisciplinary rounds supervised by a neonatologist (second program year)
Neonatology procedures
Prenatal consultations
Resuscitation
Why Train at Wake Forest?
For neonatology fellows, Wake Forest School of Medicine provides a unique opportunity to gain invaluable hands-on experience in our large, Level IV Neonatal Intensive Care Unit (NICU) and Birthing Center in Winston-Salem, as well as in our NICU Follow Up Clinic for high-risk neonates. Working with 14 attending neonatologists, our growing practice provides fellows with the robust experience needed to be a competent and competitive member of the neonatal-perinatal community.
Program Goals
Career Development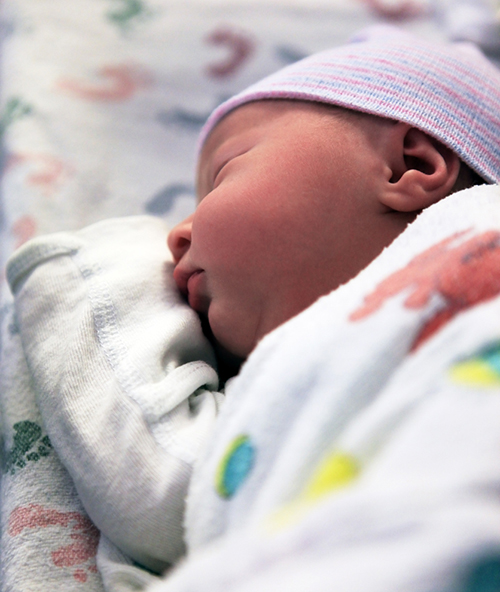 One of the primary goals of our program is to prepare future neonatologists for an ever-changing practice environment. Our curriculum addresses topics such as NICU design, organization and management to enable fellows to deal with such issues effectively after completing our program. We also help fellows explore career choices, evaluate practice positions, and learn interviewing and negotiating techniques in order to help guide them to positions that best meet their goals.
Practice Manage­ment
The program's introduction to practice management helps fellows to understand an increasingly complex world of managed care, integrated health care systems, capitated systems and a variety of other issues facing the neona­tologist entering academic or private practice.
"Our fellowship training program which was established in 1987 and has a number of strengths, including a close working relationship with 15 outstanding faculty members, 65 NICU beds in our Level IV, predominantly single-bed unit, active quality improvement programs at both hospitals, a strong clinical research program, and a follow-up clinic which has operated for more than 37 years."
Jennifer B. Helderman, MD, MS
Associate Professor of Pediatrics
Program Director, Neonatal Perinatal Medicine Training Program
Read the full welcome letter from the director of the Neonatology Fellowship Program.
NICU Virtual Tour
The Dale and Karen Sisel Neonatal Intensive Care Unit, a state-of-the-art, Level IV intensive care nursery where our neonatology fellows spend most of their time, is one of the largest and most comprehensive nurseries in North Carolina. Use our virtual tour below to explore the unit, navigate the drop-down to switch rooms and your mouse (or finger for touch screens) to rotate around the room.