The Neonatal-Perinatal Medicine Fellowship at Wake Forest School of Medicine is an ACGME-accredited three-year program for future neonatologists to gain the clinical, professional and scholarly experience needed to enter the next phase of their careers.
Why Train at Wake Forest?
For our six neonatology fellows, Wake Forest provides a unique opportunity to work with a large multidisciplinary team to gain invaluable hands-on training at our large, Level IV Neonatal Intensive Care Unit (NICU) and Birth Center in Winston-Salem, as well as in our two specialty follow-up clinics for high-risk neonates (NICU Follow-Up and Comprehensive Infant Care). Working alongside 14 attending neonatologists, our growing practice provides fellows with the robust experience needed to be a competent and competitive member of the neonatal-perinatal community.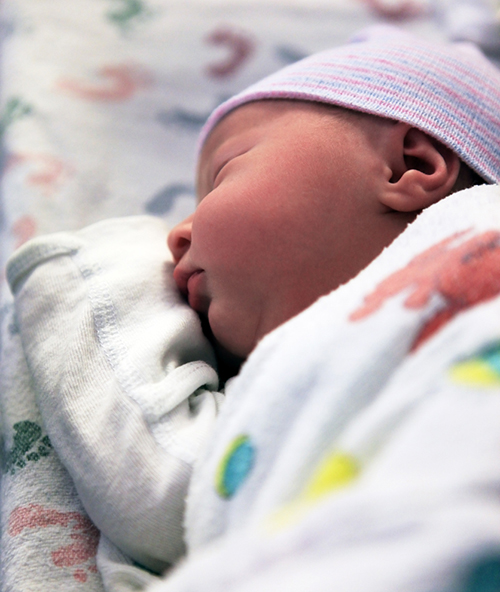 "Our training program, which was established in 1987, has a number of strengths. Fellows work closely with outstanding faculty in a 65-bed Level IV predominantly single-bed unit just built in 2019 and already due to expand in winter of 2021. Our follow-up clinic has operated for 40 years and is moving to a new site with expanded capabilities in the next one to two years. We have active quality improvement and research programs and are committed to the development of strong neonatologists."
Jennifer B. Helderman, MD, MS
Associate Professor of Pediatrics
Program Director, Neonatal Perinatal Medicine Training Program
Medical Director, Neonatal Intensive Care Unit
Associate Chief Medical Officer, Brenner Children's Hospital
NICU Virtual Tour
The Dale and Karen Sisel Neonatal Intensive Care Unit, a state-of-the-art, Level IV intensive care nursery where our neonatology fellows spend most of their time, is one of the largest and most comprehensive nurseries in North Carolina. Use our virtual tour below to explore the unit, navigate the drop-down to switch rooms and your mouse (or finger for touch screens) to rotate around the room.