In the tradition of established excellent and innovative education, the online Doctor of Nursing Practice (DNP) Program at Wake Forest School of Medicine prepares nurses to assume leadership roles in practice, management, business, and education. The Doctor of Nursing Practice Program is a part-time, two-year program for registered nurses who want to build on their master's degree and advance their leadership and clinical roles.
Through this program, you will:
Examine current, real health care issues impacting your practice.
Develop the skills necessary to influence health policy.
Learn to navigate political, legal and financial issues impacting your profession.
Advance your education and preparation to assume greater leadership and advanced clinical roles.
Learn to translate research in practice, evaluate clinical outcomes and improve the quality of health care delivery.
Increase your value to your organization.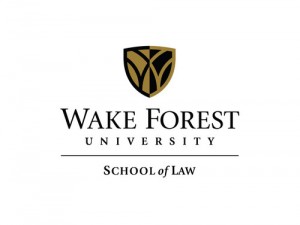 Situated within the School of Medicine, the Wake Forest DNP has unique opportunities for inter-professional partnerships. You will learn from a diverse team of DNPs, PhDs, and JDs and take 3 credits of elective online coursework at the Wake Forest School of Law. Through interactive, engaging online courses, you will become prepared for a leadership role in practice, management, business or education.
Wake Forest School of Medicine has a long tradition of excellence in creating nursing leaders. The Academic Nursing department that has offered a highly-successful anesthesia program for 75 years is now offering professional nurses from any background an opportunity to earn their doctoral degree.
"The level of interest in the nursing profession for this practice doctorate is impressive and speaks to the value that master's-prepared nurses have for advancing their education with an applied practice focus." Cathleen Wheatley, DNP, RN, CENP, Senior Vice President and System Chief Nurse Executive of Wake Forest Baptist Health.