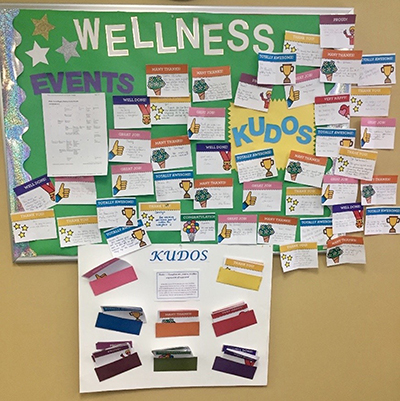 Over the past decade, the culture of health care has undergone tremendous transformation, including the recognition and acknowledgement of provider wellness as an integral part of improving health care delivery and patient safety. In May 2018, Wake Forest Baptist Health joined this movement by making provider wellness a top priority and part of its vision as an institution.
Our hospital medicine provider wellness group is led by Wellness Champion Brianna Pearson, PA-C, who organizes monthly wellness challenges and frequent events to address all aspects of our health with the hope of creating a good work-life balance.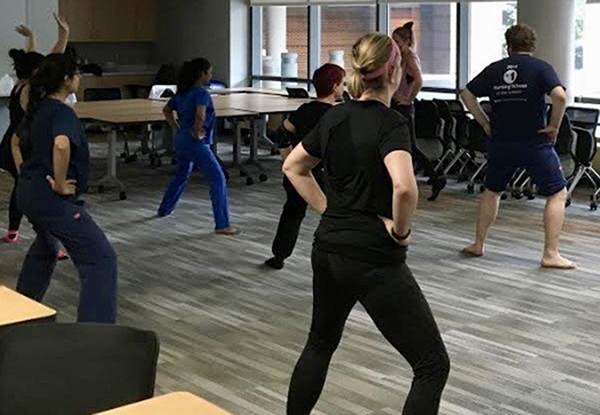 Some of our past and current activities include:
Annual holiday party
Fundraisers for local charities, including to help support hurricane relief
Meditation and fitness classes
Monthly step challenge
Provided child care for a "Parents' night out"
Winston-Salem Dash baseball game outing
"My hope is to improve morale, productivity and quality of life and to prevent burnout; and of course, to have some fun and evolve as a team who respects and cares for each other."
- Bri Pearson, PA-C
Wellness Champion
Awards
Bri Pearson, PA-C, and the Wellness Committee won the 2019 Wake Forest Baptist Health Wellness Award for all of their tremendous wellness initiatives. This award was given by Wake Forest Baptist Health leadership.