The central mission of the Center for Redox Biology and Medicine is to advance knowledge of redox processes, improve human health, and educate next generation of redox researchers.

Our efforts facilitate the translation of fundamental knowledge of redox biology into molecular medicine and the discovery of new creative approaches to prevent, diagnose, and treat diseases.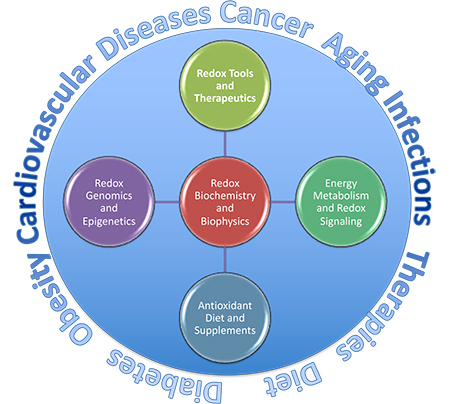 Learn more about Redox and our history.