Jesseca Garcia has a strong desire to care for patients and create a safe space for all. However, her long-time dream of becoming a PA was on the verge of not happening due to financial difficulties.
On top of the demanding schedule that PA students endure, Garcia commutes to Wake Forest from Charlotte and is also a single mother to a thirteen-year-old son. "It's really hard to have to think about the day-to-day making it on top of having to study for 40-plus hours, having to commute back and forth, and caring for my son," she said.
Garcia's resilience and persistence in the face of economic or educational disadvantage was precisely the type of student professor Robert Wooten, PA-C '81, and his son, Aaron Wooten, DPT, PA-C '19, wanted to help.
Scholarship Honors Parents
The Robert L. Wooten Jr. Family PA Endowment Fund was created by Professor Robert Wooten and Aaron Wooten, who graduated from Wake PA in 2019, and is currently an orthopedic PA.
The scholarship was created in honor of Robert Wooten's parents. Only one of Wooten's parents was able to complete high school, but they pushed education hard and were always supportive of their son.
Students who are currently enrolled or intend to enroll in the Wake Forest PA program are eligible to apply for the scholarship. The inaugural scholarship was awarded in 2022 to Garcia, and she intends to put it to good use.
Garcia has been involved in the medical arena for the last ten years but has reached a point where she could only advance further by continuing her education and becoming a PA. She has a master's degree in psychology and, while she is unsure about what area of practice she will pursue, she wants to put her education to good use.
"I want to ensure that mental health remains a primary focus and gets the well-deserved attention it requires," she said.
Receiving the funds from the Wooten scholarship removed some of the financial burdens that come with being a single mother and allowed her to focus more on studying, enabling her to reach her professional goals.
Garcia is thankful to Professor Wooten for the scholarship and the example he sets as a PA who has served as a trailblazer and inspiration for all PAs, especially people of color. "He trekked through difficult times when the world was against him and strived to be a provider to all," she said.
Improving Diversity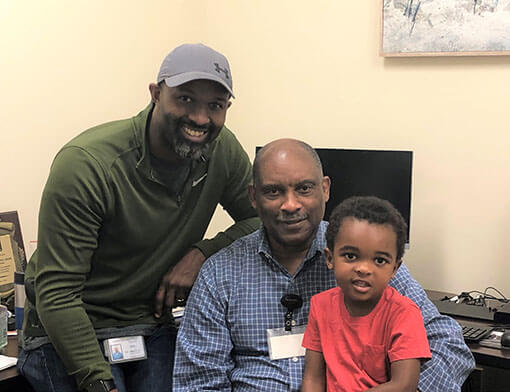 A lack of diversity and representation among PAs is still an issue that Professor Wooten and Garcia hope to eliminate. Garcia is a multiracial woman herself and has seen the impacts of medical mistrust and lack of representation of minority groups in medicine.
"I have watched family members in fear of seeking out help and in turn suffered due to not trusting the format of the medical system," she said. "This is truly harmful to the people, and I hope to be able to make a small change in my community by simply representing underrepresented ethnicities."
Unfortunately, Garcia's experience is all too common and is a driving force for Wooten's scholarship. "It's my hope that this scholarship will help with bringing in a more diverse population because one of the things people have is a need for finances," Wooten said.
Wooten added that he hopes this will become an annual award that will provide students with the extra support they need to bridge the gap they have. "The extra funds will allow students to work hard and focus on their studies rather than their finances," he concluded.
If the inaugural scholarship is any indication, it's already making a difference. "It created a wonderful impact on me and will continue to do so for more PAs in the future," Garcia said.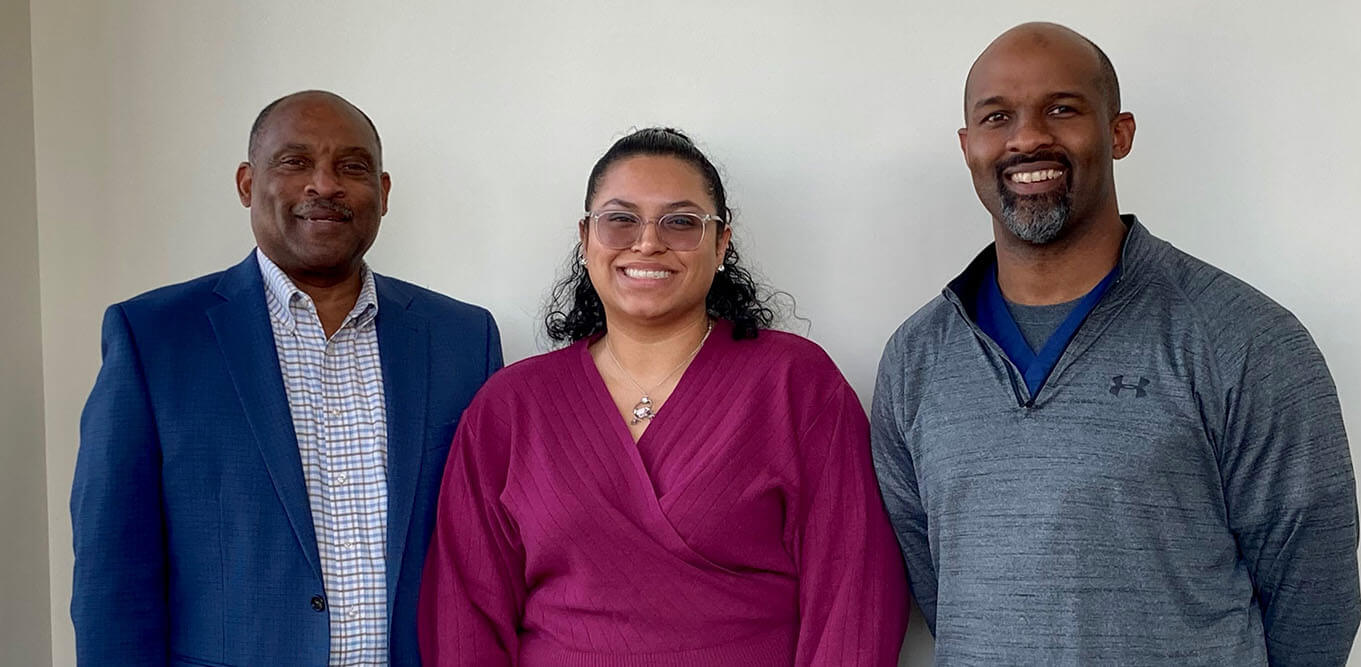 Garcia said she also hopes that one day she will be able to give back to the scholarship fund so another deserving individual can receive the same blessing.