Q & A with Wake PA Preceptor Allie Thompson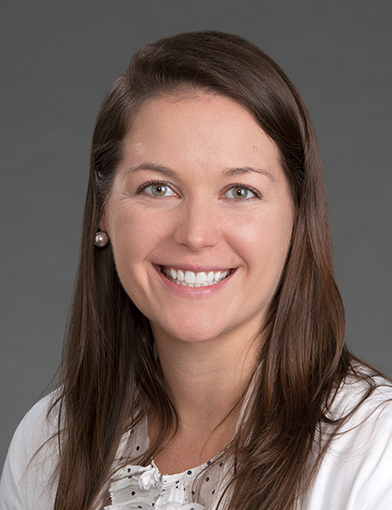 Every other issue of Inside Wake PA includes a feature on one of our fantastic preceptors. This edition features Allie Thompson, who is a clinical adjunct faculty with PA Studies and a senior PA-C in emergency general surgery at Wake Forest Baptist Medical Center. Find out what she finds most rewarding about being a preceptor, what her biggest challenges have been, and what's on her ambitious bucket list!
Current clinical work
Senior PA-C in Emergency General Surgery
Fun or interesting fact about yourself
I don't have any crazy weird or fun talents, but I do LOVE to cook/bake and have thought about opening my own restaurant or food truck.
Favorite thing to do in the city or local area
I'm a big foodie; and I also love coffee, wine and beer. So I'm all about trying new establishments. I also love running and being outdoors, so I enjoy trying out all the trails and paths.
What do you enjoy most about precepting Wake PA students?
They force me to be a better clinical PA myself through their excellent questions, clinical application and analysis of didactic information in real-time settings and remind me how quickly information (especially medical) changes, encouraging me to constantly learn to stay up to date
Tell us about your journey; how did you get to where you are today?
I have lived all over the country. I grew up on the West Coast, did college and graduate school in the Midwest and now live and work in the Southeast. I graduated PA school in 2016 and have been working as a PA in emergency general surgery ever since. As a PA, my role has expanded in so many ways: clinically, academically as an adjunct lecturer and clinical preceptor and administratively sitting on multiple department/hospital/local/regional/state-wide boards and committees. I hope that over time, I continue to practice clinically with increasing involvement in the development of future PAs and the PA profession in my academic and administrative duties.
What are some things that make precepting rewarding?
There are multiple levels of reward for me as a preceptor. First is when the student experiences the "turn on of the mental lightbulb" as I like to call it. It's when they have that moment when all the information they learned in school is no longer filed away into individual folders organized by body system or topic but rather they can apply multiple topics and components of patient care all at once. It's such a satisfying place to be not only as a student but as a preceptor seeing that step from learning to application and analysis. Another reward of precepting comes when students follow up with me to tell me about exams they've passed or jobs they've earned. It's no shock to me that these students will do well, but it's so encouraging to get that tangible confirmation. But as my time in clinical practice and academics grows, the most recent level of reward comes when I see my students taking care of some of my former patients, or my students reaching out to be professionally for medical referrals. Getting to talk to them as peers, discuss professionally their approach to their patient's care is the greatest reward I've had to date.
What are some challenges that you've had to overcome while precepting?
The biggest challenge with precepting I find is in trying to balance the student world with the clinical world. In a world with constant access to information and every growing facts, sometimes what the tests evaluate versus what becomes a new clinical approach to patient management or standard of care do not always align exactly.
What words of wisdom do you have for our students?
Although none of us like to admit it, we are NOT perfect and we WILL make a mistake. It's not a matter of if but when. With that, do not be afraid of this hard fact. Embrace it, accept it and most importantly learn from it. But there is one other thing with mistakes that I find very valuable and that is: remember how you felt when you not only realized the mistake was made but that you admitted it and corrected it. It is in this portion of the mistake where the greatest lesson comes. It is this part that your brain commits to memory and helps you stay vigilant as to not do that again. This is where the real lesson comes!
What has sustained your passion for being a medical professional?
The successes of my patients is what sustains me. It is arduous and incredibly hard for them in the moment but when they get to leave the hospital, return to their families and lives… that is what sustains me.
What are some items on your bucket list?
I am trying to run a half marathon in every state (I'm gonna have some serious catching up to do because of this pandemic)!
I want to travel more. I've been to various countries in Europe but I'd like to visit so many others.
There are a few other personal and professional items too but we will just see where the world takes me!