C. Taylor Jensen, MS, MMS, PA-C
The Department of PA Studies at Wake Forest School of Medicine is excited to welcome a new faculty member, Taylor Jensen ('18), MS, MMS, PA-C.
Jensen received a Bachelor of Science Degree in Biology from Appalachian State University in 2012 and a Master's Degree in Physiology from NC State University in 2016. Prior to attending Wake PA, Jensen worked as an ophthalmology technician both in Boone and Raleigh. Following graduation from the Department of PA Studies in 2018, Jensen worked clinically in Orthopedic Trauma for the Mission Health system in Asheville, NC, where he served as an orthopedic preceptor. During this time, Jensen was also a guest lecturer for the Wake Forest PA program on the topics of Ophthalmology and LGBTQ Health.
Through his pre-clinical and clinical coursework within the PA program Jensen developed an interest for PA education and a strong desire to become a Wake Forest faculty member. He states, "I knew that I wanted to return to Wake as faculty since my second week of attending PA school." Jensen is ecstatic to return to Wake Forest and to be working alongside the students, staff, and faculty of the PA program, where he has the opportunity to educate the next generation of PA leaders.
Jensen resides in the high country with his husband, Bryan, and cats Levi and Wedge. He spends his free time gardening, working on home renovations, and hiking. When he needs an occasional reprieve from reality, Jensen escapes to Ocracoke Island on the Outer Banks of North Carolina to his vacation cottage.
---
Andrea McKinnond, PA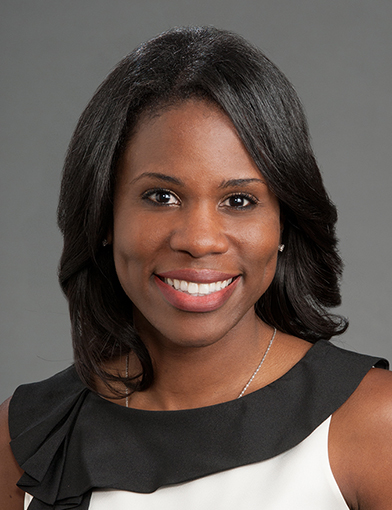 Assistant Professor Andrea McKinnond, PA, is a native of Florida, born in Tampa and raised in Fort Pierce. Her mother is a retired teacher and her father (who never made it past middle school) is a retired cement truck driver. Between them, they had six children and Andrea is the youngest girl. Andrea was raised to have faith in a higher power and encouraged to attend college from an early age. But her parents and school counselors had little knowledge of the breadth of careers available. Their "approved" choices were doctor, lawyer, nurse or teacher. Andrea knew she needed to define what a fulfilling career meant for herself. So, at 17 years old with high school graduation on the horizon, she asked her parents to allow her to enlist in the Air Force.
Andrea fell in love with the Air Force during basic training while learning the core values: integrity first, service before self, and excellence in all you do. She would go on to work with men and women who taught her that a series of small efforts contributed to the accomplishment of the overall mission. She served her country honorably (earning several awards and commendations) as an air traffic controller and then as an optometry technician while stationed in Missouri, Texas and Germany. She also completed several humanitarian missions to Alaska and the Netherlands. It was during this time that Andrea's mentor introduced her to the PA profession, and she knew that it was what she was called to be. In 2004, after seven honorable years in uniform, she transitioned to civilian life and moved back to Florida. She raised her young daughter, worked as an optometry technician and tutored college students while completing a BS in biology at Florida State University.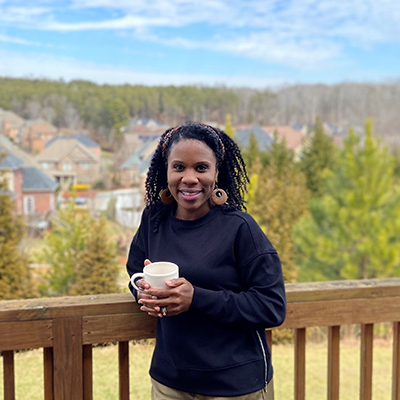 She then completed three years of post-graduate work in microbiology and immunology at UNC Chapel Hill. During her first year there, her husband (active duty in the Army) was sent to Afghanistan for a year. After he returned, he was given orders to serve at Fort Stewart in Georgia. Eventually, Andrea would join him there and work as a technician in ophthalmology while applying to various PA schools. They were pregnant with their second child when she received notice that she would be interviewing at the Wake Forest PA program. Her son was born three weeks before she interviewed but she could not throw away her shot (props to Lin-Manuel's Hamilton). The interview and IBL simulation removed any doubt that Wake was the place for her. Still, as a Black woman, it would have been nice to see someone like her on faculty.
Professor McKinnond is honest about the academic struggles she faced while studying at Wake Forest hoping that it serves as a light for those coming behind her. She often shares how difficult it was to maintain self-confidence as graduation neared in 2015. It is one of the reasons she chose to do a fellowship in otolaryngology/head and neck cancer at WFBH where she still practices medicine. Since graduation, she has lectured on several topics at the PA program and precepted PA students. And she has been a champion for diversity, equity and inclusion (DEI) in the PA program and at WFBH. Andrea understands that representation matters to her three children and millions more living across America. She hopes to be the ultimate team player by advocating for DEI in the curriculum and health care and mentoring students to realize their potential as future leaders.
---
Jeannette Vines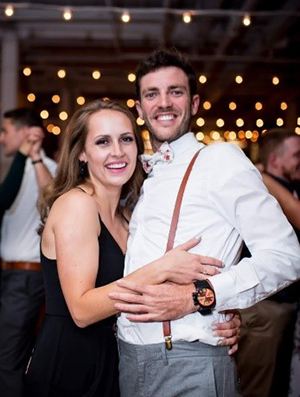 Jeanette Vines, a Boone native, has joined the PA Studies staff as the program coordinator for our distance campus in Boone, NC. Jeanette attended Appalachian State University for both her undergraduate and graduate degrees, where she earned a bachelor's in political science (2014) and a master's in public administration (2019).
After earning her bachelor's degree, Jeanette moved to Winston-Salem where she spent several years working in retail. In 2015, the allure of the nation's capital led her to accept a position in hospitality management in Washington, DC, but she quickly returned to Winston-Salem when she met her husband, Travis. She developed a love for the city of Winston-Salem and their home in the lovely neighborhood of Ardmore. However, she knew that she belonged in the mountains and decided to return to Boone with her husband and their beloved special-needs dog, Booger.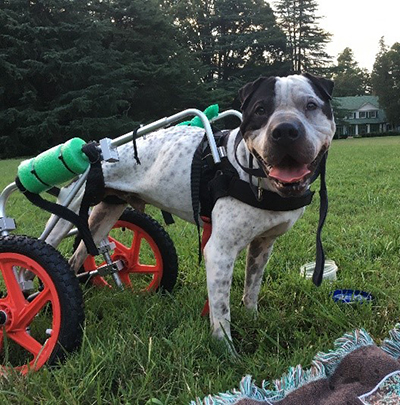 In her spare time, Jeanette enjoys traveling, learning new recipes, running, cycling, spending time with her family and friends, and doing home renovations. Most recently, before moving back to Boone, she and her husband bought a 36-foot 1987 vintage Airstream Excella and renovated it into a tiny home, which they lived in—two people and a dog living in less than 240 square feet, in the middle of a pandemic, proved to be an interesting experience! Jeanette is also honored to serve as a board member for the Valle Crucis Community Park where she spent much of her time as a child and still frequents during the summer months. She is delighted to be a part of the Wake Forest PA program, which combines her love for Boone and Winston-Salem!