The Regeneratively Speaking® Podcast is brought to you by Wake Forest Institute for Regenerative Medicine and is a registered trademark of Wake Forest University Health Sciences. In each episode, we bring you interviews with guest researchers and our Institute's faculty covering the latest cutting-edge research in regenerative medicine.
Subscribe to our podcast e-mails
Featured Episodes
---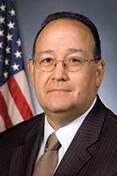 Science in Space to Benefit Life on Earth with I.S.S.
Episode 44
| 05/27/2022
New Episode


Ramon "Ray" Lugo III - Chief Executive Officer and Principal Investigator for the Center for the Advancement of Science in Space, Inc. (CASIS), manager of the International Space Station (ISS) National Laboratory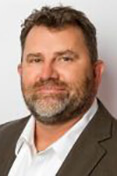 Dr. Michael Roberts, Deputy Chief Scientist, International Space Station National Laboratory
Listen to this episode for free: iTunes Podcasts
---
Past Episodes
---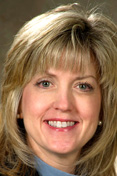 NASA Vascular Challenge
Episode 43
| 09/13/2021
Dawn Turner, Challenge Project Manager with the NASA Centennial Challenges Program
Listen to this episode for free: iTunes Podcasts
---
Email and Regenerative Medicine
Episode 42
| 09/10/2019
Shiva Ayyadurai, PhD, Founder of CytoSolve, Inc. & General Interactive, LLC/Director, International Center for Integrative Systems

Listen to this episode for free: iTunes Podcasts
---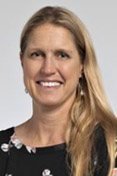 How Regenerative Medicine is Changing the Management of Inflammatory Bowel Disease
Episode 41
| 06/26/2019
Dr. Amy Lightner, Associate Professor of Surgery, Department of Colon and Rectal Surgery at Cleveland Clinic, OH; Associate Chief of surgical research and Primary Investigator of the surgical inflammatory bowel disease translational laboratory

Listen to this episode for free: iTunes Podcasts
---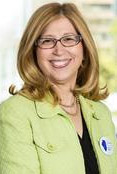 From Bench, to Bedside, to Babies
Episode 40
| 03/08/2019
Teresa Woodruff, PhD, Associate Provost for Graduate Education Dean of The Graduate School; Vice Chair for Research, Department of Obstetrics and Gynecology; Director, Women's Health Research Institute; Chief of Reproductive Biology Research in the Department of Obstetrics and Gynecology; Thomas J. Watkins Memorial Professor of Obstetrics and Gynecology at Northwestern University Feinberg School of Medicine

Listen to this episode for free: iTunes Podcasts