Sponsored by the Department of Internal Medicine's Learning Health Systems (LHS) Program Theme: To improve and augment chronic disease management and prevention for patients and clients within the Atrium Health System, utilizing new care models and technologies that are implemented in a home environment.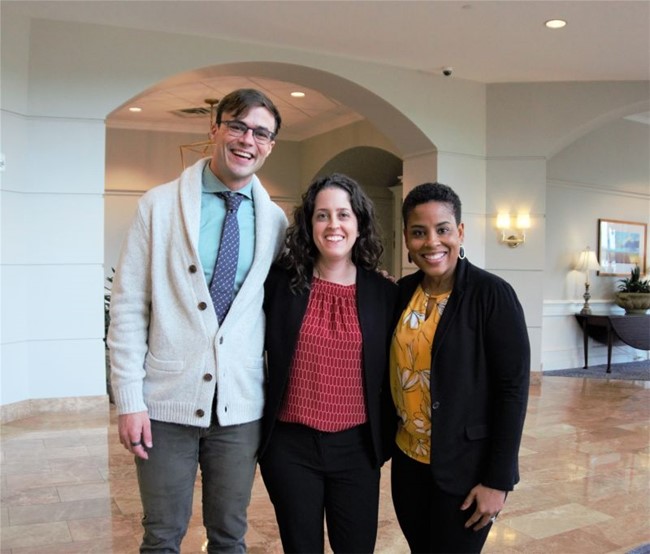 Winners
PI Jaime Hughes, Jason Fanning and Amber Brooks' Advancing the Development of a Patient-Reported Platform for Multiple Health Behavior Change (PATINA).
About PATINA: While utilizing ever-increasing use and promise of remote monitoring, wearable technologies, and digital health programs, Jaime, Jason and Amber aim to deliver tailored, accessible health promotion interventions to diverse patient populations. PATINA will pay extra attention to the psychological, physiological, social, and environmental contexts in which behaviors occur and leverage the already-existing Ecological Momentary Assessment (EMA) platform build by the Center for Healthcare Innovation to capture real-time health behaviors. Ultimately, this will guide clinical interactions and decision-making, and inform tailored digital health interventions for home delivery.
Semi-Finalists
TeenTrack: Your Guide on the Road to Adult Healthcare by Cara Haberman and team.
Health Improvement through Computer Automation (CHICA) by Stephen Downs and team.