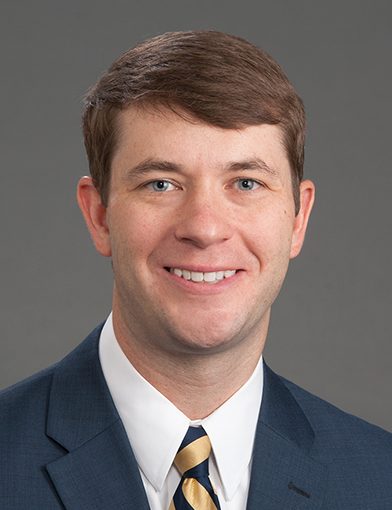 Congratulations to Andrew Nunn, MD, FACS, Assistant Professor, Trauma Surgery, for receiving the 2021 Surgical Critical Care Program Directors' Society (SCCPDS) Innovation in Education award.
Calling upon the support and resources of the Wake Forest Center for Experiential and Applied Learning (CEAL) and industry professionals, Andrew led the creation of the Trauma Exposures and Techniques (TET) curriculum in 2017. In recognition of his vision and effort in the creation of the TET lab, Andrew received the Innovation in Education award at the annual meeting of the SCCPDS held on October 28.
The curriculum was conceived to close skills gaps and weave evidence-based instruction into the training of Acute Care Surgery (ACS) fellows. Combining cadaveric procedure labs, live ultrasound scanning, and standardized patient exams, the monthly lab sessions build the trainees' confidence and proficiency in their skill performance. The lab has become a highlight for current and prospective ACS fellows.
SCCPDS is dedicated to academic leadership, resources for professional growth, continuing education opportunities, support for incoming surgical critical care professionals, and networking for program directors, professionals, and current and future fellows.