Congratulations to Heath C. Thornton, MD, Associate Professor, Family and Community Medicine and Orthopaedic Surgery, and Katie Hanes-Romano, DAT, LAT, ATC, Head Athletic Trainer at Atkins High School, for receiving awards from the North Carolina High School Athletic Association (NCHSAA). The State Awards are designed to recognize those who have done the most for high school athletics in the state rather than a single accomplishment or having an outstanding win-loss record.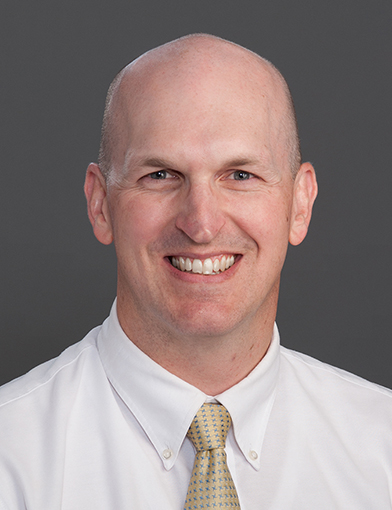 Heath received the Dr. Tim Taft Medical Professional of the Year award. Heath oversees the athletic training program for Wake Forest Baptist Health, which has helped put athletic trainers in many member schools in Forsyth, Davidson, Alleghany, Yadkin, and Surry Counties. He has served as a medical liaison for the NCHSAA at the State Cross Country Meet and at the State Wrestling Tournament annually.
Katie was one of three people to receive the LifeSaver Citation for saving a life during the course of their duties. Katie's quick and decisive actions helped save the life of a junior varsity men's soccer player, Pablo Hortal, who collapsed while warming up for practice. The award was created to recognize Licensed Athletic Trainers and others in the field of emergency and sports medicine who demonstrate excellence and preparedness during the most crucial moments of an emergency.
The awards are named in memory or honor of outstanding individuals in each category, seven of whom are in the NCHSAA Hall of Fame. Typically the NCHSAA announces these awards at the Association's Annual Meeting and Awards celebration, but due to the COVID-19 pandemic, the association elected to make the announcement virtually.