In honor of Asian American and Pacific Islander Month in May, Chi-Cheng Huang, MD, Section Chief, Hospital Medicine, and Associate Professor, Hospital Medicine, was recognized by the American Board of Internal Medicine (ABIM) as a Notable Asian Pacific American Physician in U.S. History.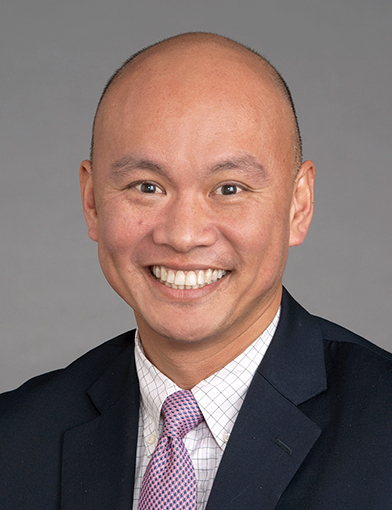 The ABIM describes Chi-Cheng as a board certified hospitalist and pediatrician who went on a life-changing journey when he took a year off from Harvard Medical School. Originally on a spiritual mission with a church in Boston, he traveled to La Paz, Bolivia, to work at an orphanage. He soon realized the dire need for both emotional and physical support for thousands of invisible children living on the streets and even in the sewers of La Paz. Since many of the children suffered physical abuse from adults, they were not readily trusting of him. So, Chi-Cheng went out from 10 pm to 2 am, when most of the children were out, to offer them care. He soon became an important figure in their lives, even as he was becoming physically and mentally burned out by the late hours.
The trajectory of his and hundreds of children's lives changed when, one night, he was treating a child prostitute who asked for three things: a home where she and other children could be safe, Chi-Cheng's continued presence in their lives, and for him to tell their stories. This led him to found the Bolivian Street Children Project, a non-profit dedicated to sheltering the street children, and to write the book When Invisible Children Sing, detailing his experiences with the children he treated. For his humanitarian work, he has earned awards such as the Taiwanese American Foundation-Asian Pacific Public Affairs Division's Civil Servant of the Year Award (2001), Harvard's Gold Stethoscope Award for Teaching (2003), and Boston University School of Medicine's Association of American Medical Colleges Humanism Award (2004).
The ABIM is a physician-led, non-profit, independent evaluation organization driven by doctors who want to achieve higher standards for better care in a rapidly changing world.