Thank you for your interest in the Wake Forest Rheumatology Fellowship Program!
We are proud of what you have accomplished in your career up to this point and are excited to potentially be part of your continued medical journey. Our goal is to recruit fellows who are excellent clinicians and who have demonstrated a committed to life-long education – both of which are essential to becoming a top-notch rheumatologist.
Our curriculum is designed to help each fellow learn to recognize, diagnose and treat the wide breadth of rheumatologic disease with progressive responsibility. Over the two years with us, you will have continuity clinics at both Atrium Wake Forest Baptist Health and clinic at the Kernersville Veteran's Affairs. All clinics are staffed by our faculty – including alumni of the fellowship program itself. Given that Wake Forest Baptist is a premier academic medical center, fellows are exposed to complex and challenging cases which is nicely balanced by the more bread-and-butter cases seen at both locations and especially the VA. During your training, you will spend time on the inpatient consult service at Wake Forest Baptist seeing everything from scleroderma renal crisis, vasculitis and other rare conditions to the ever-common gout. Between the outpatient clinics and the inpatient consult service, our fellows graduate having seen a wide variety of conditions and being well prepared for their future practice – whether that be in private practice or in academics.
We have a robust educational curriculum that complements the clinical experience. You will have instruction aspirations, injections and other common rheumatologic procedures as well as access to various electives and unique experiences. You will participate in a research project mentored by our faculty as well as a group quality improvement project.
In the section of Rheumatology, we function like a family. We work together to take care of not only our patients, but also to take care of each other. The faculty are invested in the fellows, their education and their overall wellbeing. We listen to the fellows' ideas and concerns and are flexible with trying out new ways to improve the educational experience. We celebrate faculty, fellow and staff's achievements (personal and academic) as well as support each other when needed. By coming to Wake Forest, you are not just continuing your education journey but rather, gaining more family.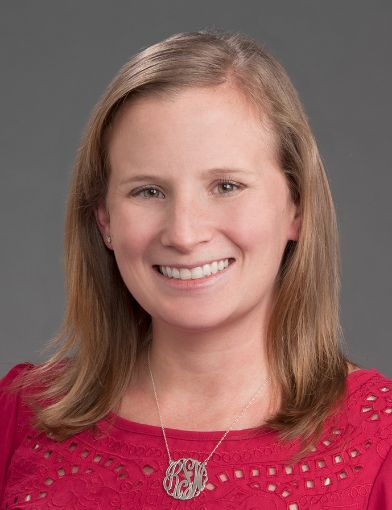 We are excited for you to become rheumatologist and join us in such a wonderful, dynamic and ever-expanding field. We know we cannot train all of you but the rheumatology world is small and look forward to calling of you colleagues!
Rachel M Wolfe, MD
Director, Rheumatology Fellowship Program
Assistant Professor of Medicine