Scholarly Activity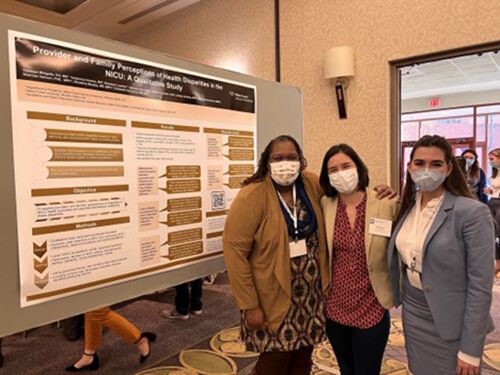 We believe that engagement in scholarly work is integral to the success of a pediatrician, necessary to advance the field of medicine and provide the best care possible for our patients. All our residents participate in a mentored scholarly project, which can include traditional research, QI, advocacy and/or medical education. Dedicated research time is available to residents, and many residents present and publish their work at local and national venues.
The skills learned in these projects translate to the bedside, as our residents practice evidence-based medicine, teach patients and their families, improve their own practice, and advocate for the health of children.
Academic Environment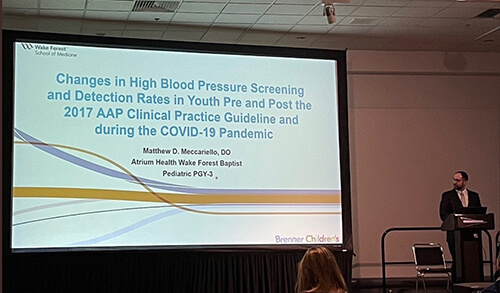 Pediatric faculty members are actively engaged in a variety of scholarship, including QI, advocacy, and both clinical and educational research. Wake Forest School of Medicine recently renewed their Clinical and Translational Science Award from the National Institutes of Health to encourage collaborative clinical research. This provides significant support, including statisticians and research coordinators, to enable projects by trainees and junior faculty. Pediatric faculty members have recently received extramural funding from the National Institutes of Health, the Agency for Healthcare Research and Quality, the Health Resources and Services Administration, and the Duke Endowment, among others, and are excited to include residents in their ongoing projects.