Educational Goals
To provide opportunities for increasing responsibility, appropriate supervision, formal instruction, and critical evaluation and counseling, which all play a part in achieving goals related to curriculum objectives;
To train physicians who know their limits and who know how to improve themselves on a life-long career journey that includes the ability to use various resources for self-improvement as well as improvement of the health care system in general;
To focus on and elevate the importance of the role of teacher that each faculty member and resident assumes in our academic setting;
To train physicians who are good teachers of not only other physicians, nurses and trainees, but also of patients and their families;
To provide formal as well as informal training in the art of adult education throughout the four years of residency to both faculty and residents;
To teach and enhance the quality of patient care.
Curriculum Objectives
The curriculum incorporates the necessities to allow for PGY progression in each milestone, while also acknowledging that residency is the process by which a resident discovers and explores potential career paths. Because some career interests are first encountered or discovered during the time in residency, a driving force for the curriculum design is early exposure to subspecialties during the first two years of residency, given the known application cycles for many of these fellowships in the PGY 3 year. Residents, during the PGY 1 and 2 years, rotate on services that include exposure to:
Maternal-Fetal Medicine
Gynecologic Oncology
Female Pelvic Medicine and Reconstructive Surgery
Reproductive Endocrinology and Infertility
Pediatric and Adolescent Gynecology
Minimally Invasive Gynecologic Surgery
Contraception and Family Planning
Exposure to all subspecialties continues throughout the PGY 3 and 4 years, but early exposure allows a resident to better understand the subspecialties, explore research with dedicated faculty, and establish mentorship in a chosen area if desired. The Residency Master Schedule provides a glimpse into the experience of a resident over the four year program. Our most solemn promise is that schedule will not stay the same, but instead, will vary every year. It is our passion to meld opportunity with need, and as opportunities and needs evolve, we will adapt the schedule accordingly to provide residents with the best opportunities available at the given moment.
View the 2023 Residency Master Schedule.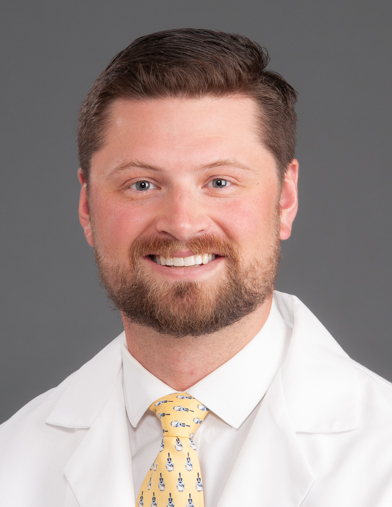 Resident as a Teacher
Residents will serve as educators for other learners. Wake Forest provides education to numerous learners including medical students, nursing students, APP (NP, PA, and CNM) students, and high school learners. The role of "resident as teacher" starts in week one of internship, where PGY 1 residents are paired with a group of student on the rotation for a dedicated resident driven educational session. This protected time is built into a resident rotation one half day weekly. The format varies, but includes suture clinics, didactics, and student presentations.
In both 2019 and 2020, and 2023 OBGYN resident received the institutional Outstanding Resident Teaching Award from the Medical School classes of 2020 and 2021, and 2023 respectively.
Facilities and Training Locations
The sponsoring institution for the residency, Atrium Health Wake Forest Baptist, is located in Winston-Salem, North Carolina. The principal referral areas includes northwest North Carolina, southwest Virginia, southeast West Virginia and eastern Tennessee, an area of more than 3 million people. There are numerous networks hospitals and facilities, including Lexington Medical Center, High Point Medical Center, Davie Medical Center and Wilkes Medical Center. Opportunities for learners are always evolving in this large network.
Virtual Tour

Depending on your rotation, you may train at facilities across our system. Explore below a few of the spaces where residents of this program spend a lot of their time.



Below are the current locations for residents during their residency.


Didactics
Residents are involved in multiple didactic sessions, some which include other faculty or learners, and some which are dedicated primarily to resident level education. Wake Forest is actively investigating opportunities for involvement in the efforts towards a "national curriculum." In response to the COVID-19 Pandemic of 2020, numerous resources have emerged for residents and for programs, and we commit to involvement in any that demonstrate educational potential needed by or desired by our residents.
Current formalized didactics and conferences for residents include but are not limited to:
Departmental OBGYN Grand Rounds Wednesdays 7 am – 8am weekly
Departmental OBGYN Quality Improvement (QI) Conference Wednesdays 7-8 am quarterly
FPMRS Conference (alternating preop/research/journal club formats) Wednesdays 8:30-9:30 am weekly
GYN Oncology Educational and QI Conference Wednesdays 3-4 pm weekly
GYN Oncology Tumor Board (multidisciplinary) Wednesdays 4-5 pm twice monthly
REI Educational Conference and Journal Club Tuesday afternoons weekly
Perinatal Diagnosis Conference (Multidisciplinary) and MFM Conference Wednesday afternoons weekly
Benign GYN Preoperative Conference Mondays weekly
Resident centered didactics Mondays 1:30-4:30 pm weekly
TVH and Mid-Urethral Slings: A Hands-On Course
Each year in February, the department hosts a CME course to educate practitioners on vaginal hysterectomy and mid-urethral slings. The Benign Gynecology and FPMRS faculty lead the course, which includes both didactics as well as hands-on simulation on both cadavers as well as pelvic model simulators. Residents from the other OBGYN residencies in North Carolina are invited to attend along with our own residents.