Research and scientific discovery are integral to neurosurgery and encouraged as part of the well-rounded training of a neurosurgeon. Our residents have received over $1 million in funding over the past five years, including Neurosurgery Research & Education Foundation (NREF), Defense Advanced Research Projects Agency (DARPA), MUSELLA Brain Tumor Foundation and other institutional and society funding.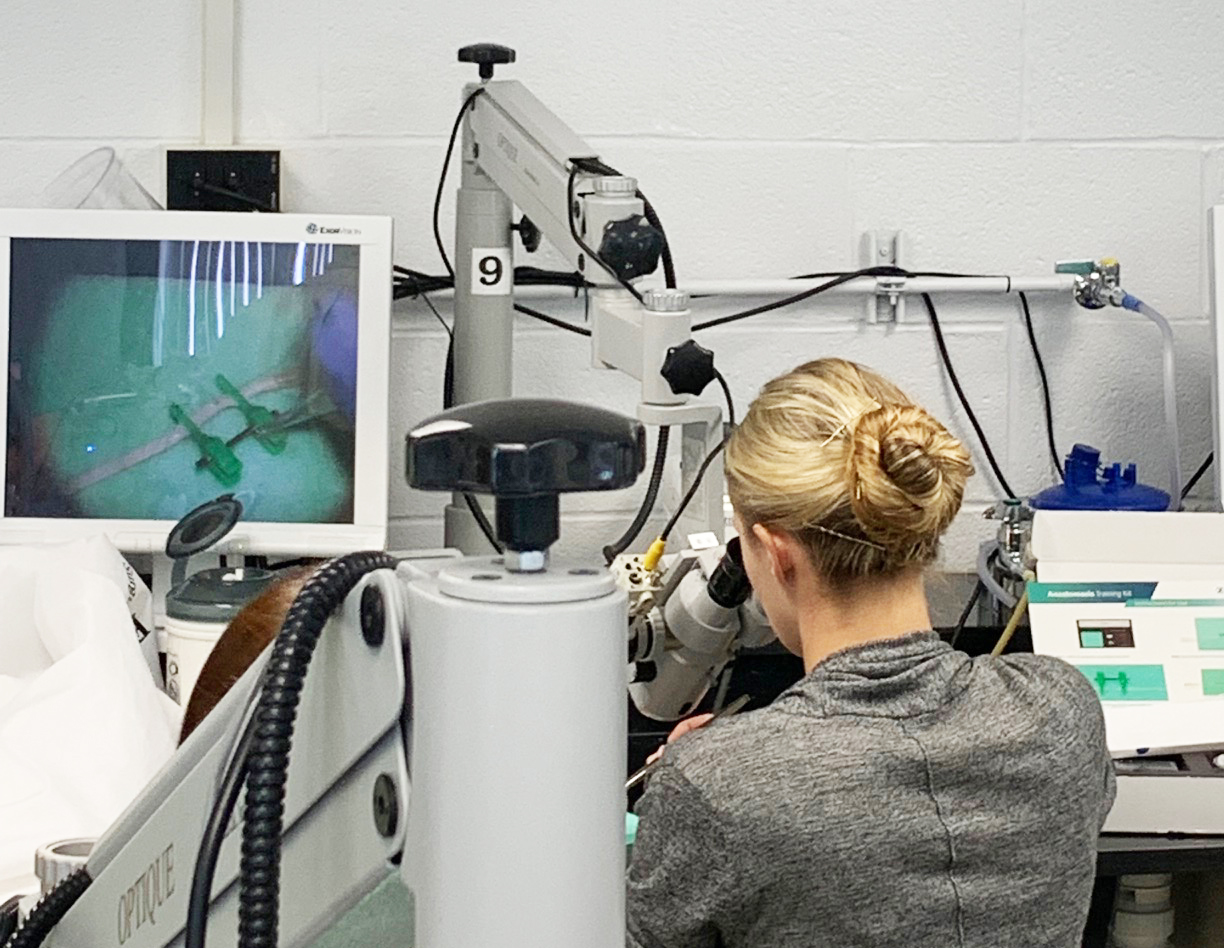 The Post-Graduate Year (PGY)-4 year is dedicated to research, with the option to continue or translate research in the PGY-5 year.

Residents pursue both clinical and basic science projects, focusing on individual strengths and interests. For clinical research the department has a research coordinator who is available to assist navigating the submission and approval process for human subject research and chart reviews. The department participates in numerous ongoing clinical trials in vascular, functional and oncology sub-specialties. For basic research on tumors infrastructure is thriving with NIH funding and a robust multidisciplinary team. Translation of research into published manuscripts is facilitated by access to resources including a dedicated statistician and medical illustration staff.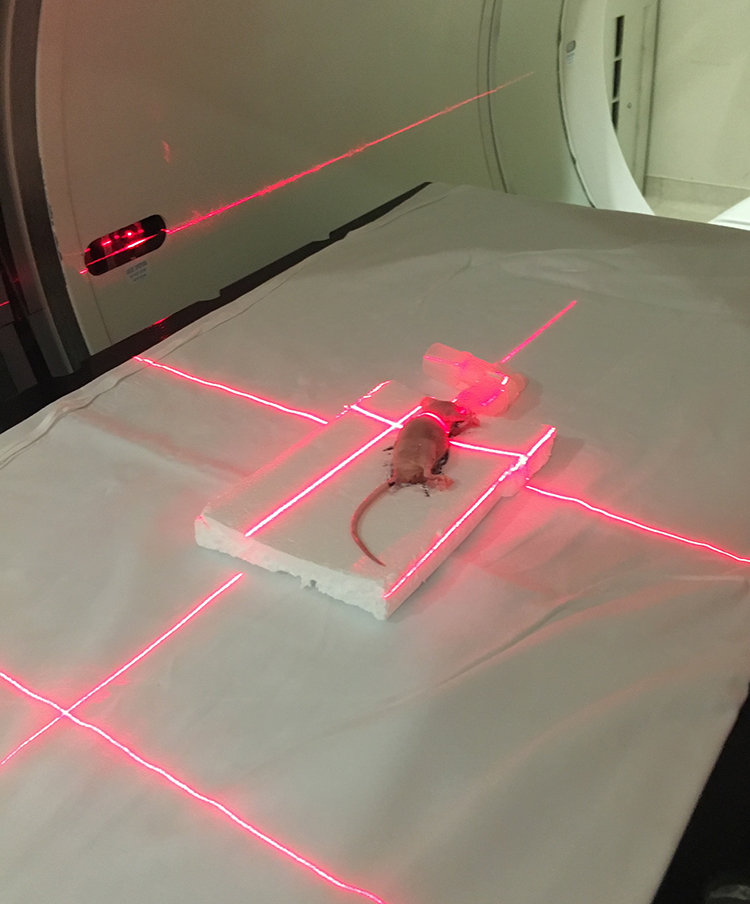 Expectations include:
Faculty mentor and program director meet in PGY-3 year to plan project and grant submission
Residents are required to submit at least one paper for publication each year of residency, and submit at least three papers for publication during the designated twelve-month research year
PGY-4 residents attend the Research Update in Neuroscience for Neurosurgeons (RUNN) course that is funded by the department
Clinical competency is maintained with one day per week in the operating room and one weekend call per week
Residents mentor PGY-1 residents on call
Opportunities for both clinical and research projects are dependent on the resident's area of interest. The department offers research opportunities which include:
Recent Publications
Gamma Knife Stereotactic Radiosurgery favorably changes the clinical course of hemangioblastoma growth in von Hippel-Lindau and sporadic patients.
Liebenow B, Tatter A, Dezarn WA, Isom S, Chan MD, Tatter SB.J Neurooncol. 2019 May;142(3):471-478. doi: 10.1007/s11060-019-03118-x. Epub 2019 Feb 7.
Early or late radiotherapy following gross or subtotal resection for atypical meningiomas: Clinical outcomes and local control.
Dohm A, McTyre ER, Chan MD, Fan C, Isom S, Bourland JD, Mott RT, Cramer CK, Tatter SB, Laxton AW. J Clin Neurosci. 2017 Dec;46:90-98. doi: 10.1016/j.jocn.2017.08.023. Epub 2017 Sep 13.
Commentary: Resident Operative Experience: Training an Expert Neurosurgeon.
West JL, Fargen KM, Aschenbrenner CA, Wilson JA, Branch CL, Wolfe SQ, Hsu W. Neurosurgery. 2019 May 1;84(5):E279-E286. doi: 10.1093/neuros/nyz015.
A Comparison of the Existing Wellness Programs in Neurosurgery and Institution Champion's Perspectives.
Wolfe SQ, West JL, Hunt MA, Murad GJA, Fox WC, Dow J, Morone PJ, Wellons JC, Podet A, Wilson J, Wu JK, Spiotta AM, Fargen KM. Neurosurgery. 2019 May 1;84(5):1149-1155. doi: 10.1093/neuros/nyy418.
Craniocervical Osteoradionecrosis Treated with Neoadjuvant and Adjuvant Hyperbaric Oxygen in Combination with Posterior Spinal Fusion.
West JL, Frenkel MB, Renfrow JJ, Wilson JA. World Neurosurg. 2019 Mar 8. pii: S1878-8750(19)30600-X. doi: 10.1016/j.wneu.2019.02.177. [Epub ahead of print]
Corpus callosotomy via laser interstitial thermal therapy: a case series.
Palma AE, Wicks RT, Popli G, Couture DE. J Neurosurg Pediatr. 2018 Dec 21;23(3):303-307. doi: 10.3171/2018.10.PEDS18368.
Evaluation of head impact exposure measured from youth football game plays.
Urban JE, Flood WC, Zimmerman BJ, Kelley ME, Espeland MA, McNamara L, Davenport EM, Powers AK, Whitlow CT, Maldjian JA, Stitzel JD. J Neurosurg Pediatr. 2019 May 10:1-10. doi: 10.3171/2019.2.PEDS18558. [Epub ahead of print]
Introduction. Neurosurgical opportunities in global health inequities.
Branch CL, Boop F, Haglund MM, Dempsey RJ. Neurosurg Focus. 2018 Oct;45(4):E1. doi: 10.3171/2018.7.FOCUS18367.
Occipital Condyle Fractures and Concomitant Cervical Spine Fractures: Implications for Management.
West JL, Palma AE, Vilella L, Fargen KM, Branch CL, Wolfe SQ. World Neurosurg. 2018 Jul;115:e238-e243. doi: 10.1016/j.wneu.2018.04.025. Epub 2018 Apr 12.
Correlation between angiographic stenosis and physiologic venous sinus outflow obstruction in idiopathic intracranial hypertension.
West JL, Greeneway GP, Garner RM, Aschenbrenner CA, Singh J, Wolfe SQ, Fargen KM. J Neurointerv Surg. 2019 Jan;11(1):90-94. doi: 10.1136/neurintsurg-2018-014004. Epub 2018 Jun 1.