Ken Thompson, MS, CRNA, DNP Candidate '20, was commissioned into the Army as a second lieutenant (2LT) with a Bachelor of Science degree in Nursing. After years of working in the PACU and ICU, he attended the US Army Graduate Program in Anesthesia Nursing. In 2004, only months after graduating, he was deployed to Baghdad to work in a very busy Combat Support Hospital. He was again deployed an additional five times in support of Special Operations. Ken has had the opportunity to earn his Parachutist Badge, Air Assault Badge, Combat Medics Badge, Combat Action Badge, and Expert Field Medical Badge. He has also been awarded two Bronze Stars and the Defense Meritorious Service Medal. After 11 years of active duty, Ken left the military and joined Appalachian Regional Healthcare System in Boone, NC. This has been his home for the last five years. He actively teaches with an interest in trauma anesthesia and regional anesthesia.
Why did you choose to get your DNP at Wake Forest?
"My passion is teaching. Having my DNP will allow me to not only be a better clinician but a complete instructor. I chose Wake Forest for my DNP because of Dr. Lisa Mileto, Dr. Cliff Gonzales, and Dr. Courtney Brown. I consider them leaders in the nurse anesthesia profession, and I could not think of better people to emulate. Combine the rest of the outstanding faculty, and the tradition and reputation of the nurse anesthesia program, and Wake Forest will have one of the best DNP programs very quickly", Ken states.
"The combination of the outstanding faculty and the tradition and reputation of the Wake Forest Nurse Anesthesia program will create one of the best DNP programs very quickly." Ken Thompson, MS, CRNA, DNP Class of 2020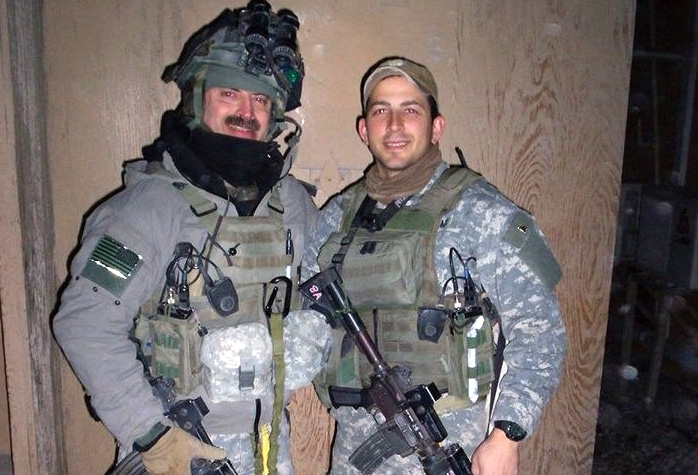 Outside of Wake Forest
Ken's oldest son, Jordan, is a registered nurse in Wilmington, NC. He also has a 21-year-old daughter, Emily, who recently graduated from Appalachian State University. Ken, and his wife Kristin, also have a 14-month old, Theo, who loves life. Ken says, "I am blessed to be married to Kristin, my beautiful wife of 4 years.