The program curriculum provides diverse training to create genetic counselors who, upon completion of the degree, are ready to serve both today and in the future.

The Wake Forest Genetic Counseling Program curriculum involves:
Didactic coursework
Clinical rotations
A capstone project resulting in either:

A publishable manuscript or
A community outreach project
Coursework
Our coursework is developed to train genetic counselors for a current career in diverse disciplines in clinical and laboratory medicine but also assists students in anticipating the future implications of genetics and genomics in medicine. The sample plan of study can be reviewed as a reference.
Examples of our unique didactic coursework include:
BMSC 620: Roots of Health Inequity
GENC 732: Precision Medicine and the Future of Genomics
GENC 726: Ethical Issues in Genetic Counseling
The sample plan of study can be reviewed as a reference.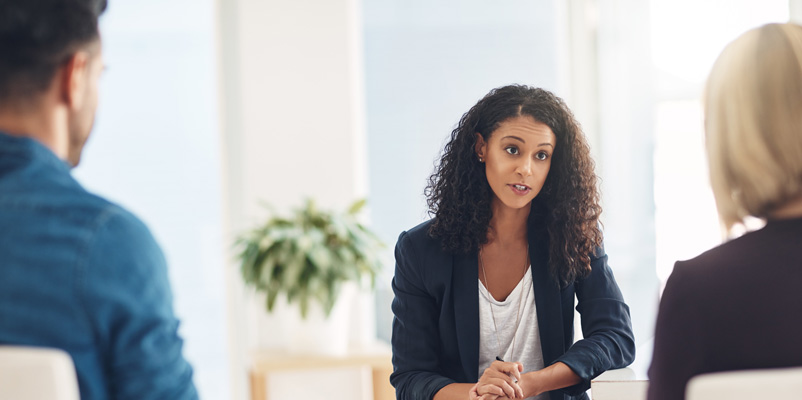 Clinical Rotations
Students will rotate in a variety of clinical settings throughout the state of North Carolina and into neighboring states, including traditional academic medical settings, private practices, laboratories, and telemedicine companies. Wake Forest students will see patients in several different general and specialty clinics during their training. Students enrolled in the Wake Forest program will need a car to travel to multiple off-site clinics.
Travel to off-site clinics may involve expenses related to mileage and/or room and board. Students may need up to an additional estimated $3600 in year 2 of their training. Note: This amount will depend on a variety of factors, including location of rotations, personal circumstances, etc. Students can provide a list of preferred locations for rotations in summer and second year, and the program leadership will consider their preferences in coordinating clinical rotation schedules.

In addition to clinical rotations, the program has leveraged the state-of-the-art Center for Experiential and Applied Learning (CEAL) at Wake Forest. Through CEAL, students will have multiple opportunities to practice and hone their clinical skills using standardized patients. The standardized patients and faculty will provide valuable feedback to students in a risk-free setting to help students become confident, competent genetic counselors.
Research Component
The capstone requirement for a degree in genetic counseling involves coursework in research and the successful completion of a clinical research study or significant community outreach project. All students will take an Introduction to Research class where they will learn how to carry out a clinical research project and write a scientific manuscript for a peer-reviewed journal.