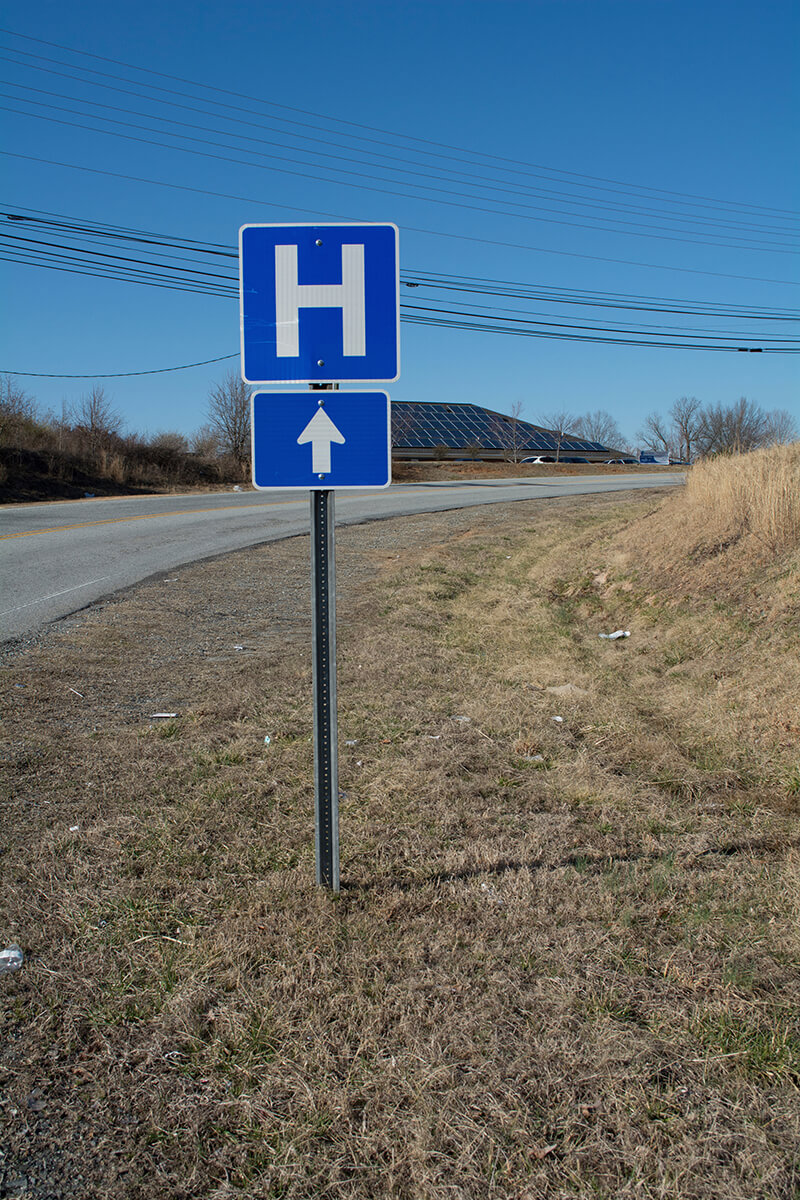 A growing conversation in health equity has been how to close the healthcare provider gap in under-resourced communities, with special attention paid to communities of color, indigenous communities, and rural communities.
In order to make progress in supplying adequate numbers of primary care providers to these communities, individuals will need to practice in locations where these populations live. This is central to the mission of the Wake Forest PA program.
For Tripp Kirby, it was a match made in heaven.
Feeling Right at Home
When Kirby graduated from Wake Forest PA program's Boone campus in 2018, he knew where he wanted to go. Eschewing fast-paced, cosmopolitan settings like Charlotte or Miami, Kirby began practicing in Lexington, N.C. before moving to western North Carolina two years later.
For Kirby, this allowed him to practice medicine where he felt most comfortable: small towns that remind him of his upbringing in rural South Carolina. "I like rural areas and I like the mountains," Kirby said. "You get to be outside all the time. I can literally run out my door on my bike and be on the Blue Ridge Parkway, or I can go mountain biking and hiking."
Kirby's adoration for his locale extends far beyond his ability to enjoy hobbies. For him, he feels a deep satisfaction in knowing that the towns he lives in are undergirded by close-knit communities; something that he intimately identifies with given his background.
"It's a great thing to be part of the community and be the provider that somebody knows and trusts," Kirby says. "Most of the time, you're taking care of people that work at the hospital: people's brothers, sisters, grandparents; you get to kind of take care of the whole community, and that's really important."
An Exercise in Trust
While the ability to treat a whole swath of his community is rewarding for Kirby, it also alludes to an uncomfortable truth about rural healthcare: for tens of millions of rural Americans, there is little to no variety when it comes to choosing healthcare providers.
That means, for many of Kirby's patients, he is one of the only practitioners they have the option of seeing. Kirby acknowledges this reality, as well as the responsibility it imbues in him and other rural providers to treat their patients' trust as sacred.
"A lot of the patients here are just so thankful that you're there, but I think the downside to that is they're kind of trusting to a fault," Kirby says. "They just take you as the expert. Whereas other people might want to get a second opinion, they literally put their life in your hands and trust you."
Leveraging His Education
While the weight of Kirby's patients' implicit trust could intimidate him, it doesn't. Instead, even when he is tasked with taking care of problems outside his specialty, he feels motivated to utilize his skills and available resources to deliver high-quality care to his patients.
Sometimes, simply tapping into requisite knowledge is enough for Kirby to provide patients with the care they need. Other times, he must learn things on the fly to continue advancing treatment. In either case, Kirby feels energized by the challenges of being a rural provider. He's confident in his ability to leverage his education and deliver the quality of care his patients deserve.
"I think, if you want to practice to the full extent of your license, a rural community is a really good place to do it," Kirby says. "You get to really practice good medicine, where you're actually treating the patient rather than just coordinating care between multiple different specialties. We actually get to do it all here."