To support educational activities at the undergraduate level that enhance the diversity of the biomedical, behavioral and clinical research workforce in Medicine, Science, Technology, Engineering and Mathematics (MSTEM) fields as they relate to aging.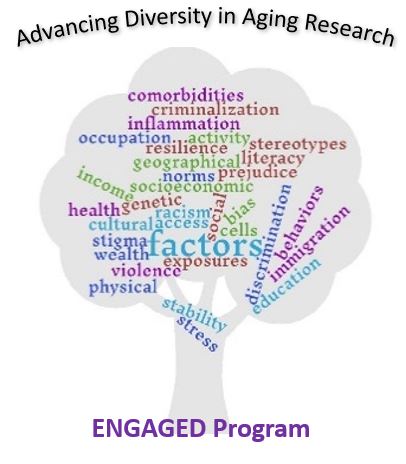 Overview
ENGAGED is a pipeline program funded by the National Institute on Aging (NIA) and sponsored by the Wake Forest University School of Medicine, Wake Forest University (WFU), Wake Forest Graduate School of Arts and Sciences and Winston-Salem State University (WSSU). All activities will take place in Winston-Salem, NC, on the campuses of WFSM, WFU and WSSU.
Goals
To increase awareness of the unique health care issues facing a diverse aging population and of the opportunities for research that addresses these issues by providing a Research Club for students at WFU and WSSU during the academic year.
To expand opportunities for paid biomedical research internships at WFSM, WFU and WSSU during the academic year and summer in order to increase under-represented students involved in aging and health disparities research.