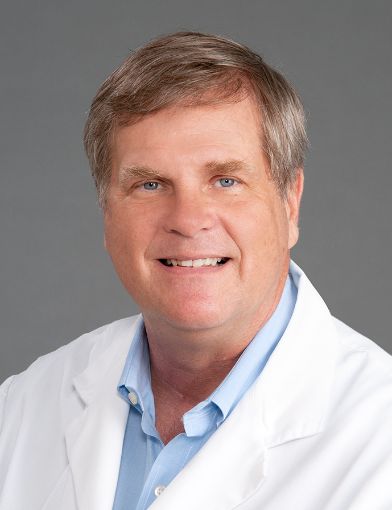 Christopher A. Ohl, MD, FACP, FIDSA
, received his bachelor's degree from the University of Wisconsin-Eau Claire and his medical degree from the University of Wisconsin School
of Medicine. He completed his internship, residency and fellowship training in internal medicine and infectious diseases at the National Naval Medical Center. He is board certified in internal medicine and infectious diseases and earned the Certificate of Knowledge in Clinical Tropical Medicine and Travel Medicine from the American Society of Tropical Medicine and Hygiene. In addition to his faculty role, Ohl is an infectious disease physician with Atrium Health Wake Forest Baptist.
He has served as medical director for the Center for Antimicrobial Utilization, Stewardship and Epidemiology since 2000 and has served as a consultant on antimicrobial stewardship for the Infectious Diseases Society of America (IDSA), Centers for Disease Control and Prevention, Institute of Healthcare Improvement and Joint Commission Resources.
He has been active with IDSA on the Education Committee and served as the immediate past chair. He also served for two years as the IDSA liaison to the American Board of Internal Medicine Infectious Disease Specialty Board.
In addition to these activities, Ohl has considerable experience in planning for and responding to emerging infections and was an integral member of Atrium Health Wake Forest Baptist's COVID-19 Task Force. Throughout the pandemic, he advised Winston-Salem and Forsyth County governments, Wake Forest University, Winston-Salem/Forsyth County Schools and several community businesses in their responses to COVID-19.

Ohl also frequently shared his expertise with local, regional and national news media during the pandemic. His insights helped keep the public informed during the health crisis, and media outlets continue to seek his comments on issues related to public health.