Research and scientific discovery are integral to neurosurgery and encouraged as part of the well-rounded training of a neurosurgeon. Our residents have received over $1 million in funding over the past five years, including Neurosurgery Research & Education Foundation (NREF), Defense Advanced Research Projects Agency (DARPA), MUSELLA Brain Tumor Foundation and other institutional and society funding.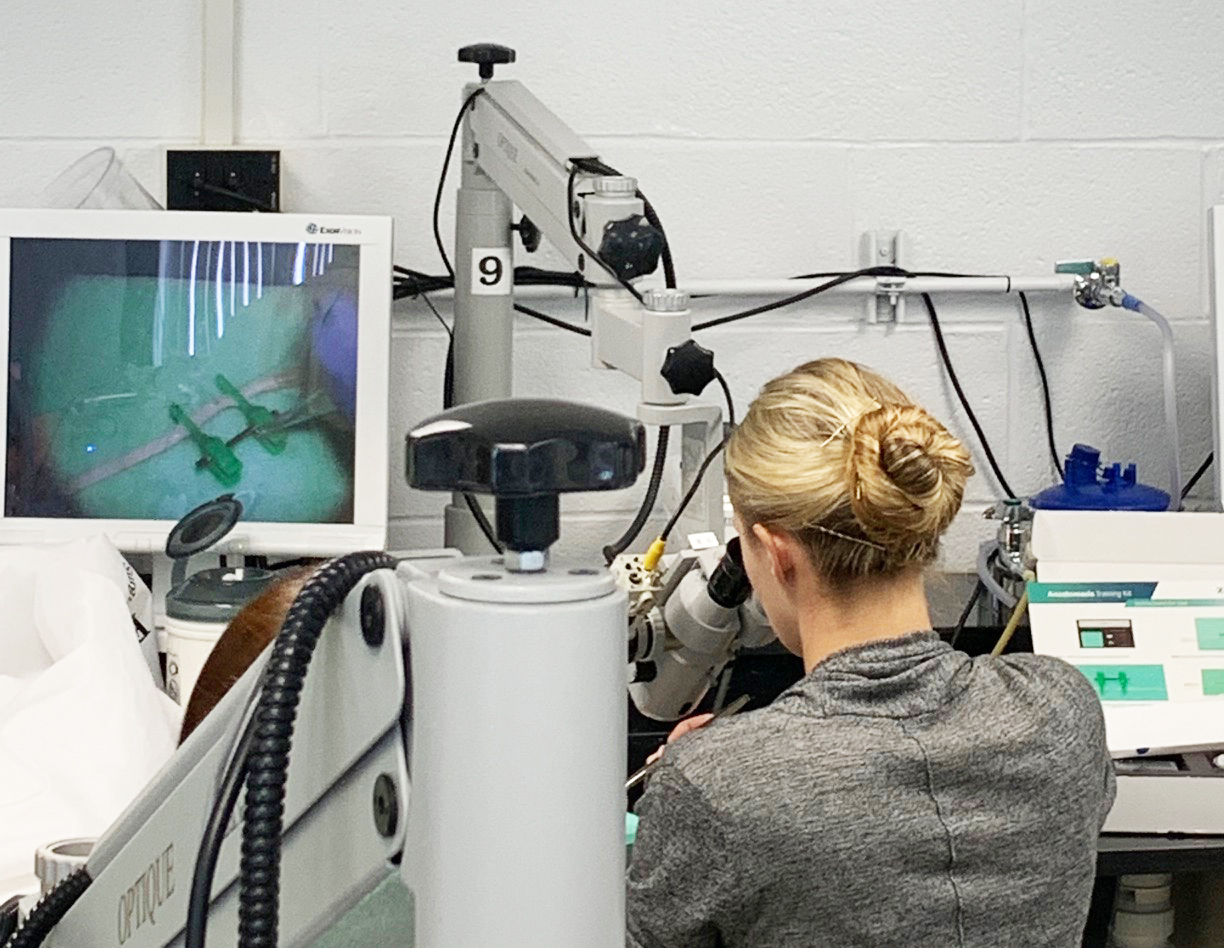 The Post-Graduate Year (PGY)-4 year is dedicated to research, with the option to continue or translate research in the PGY-5 year.

Residents pursue both clinical and basic science projects, focusing on individual strengths and interests. For clinical research the department has a research coordinator who is available to assist navigating the submission and approval process for human subject research and chart reviews. The department participates in numerous ongoing clinical trials in vascular, functional and oncology sub-specialties. For basic research on tumors infrastructure is thriving with NIH funding and a robust multidisciplinary team. Translation of research into published manuscripts is facilitated by access to resources including a dedicated statistician and medical illustration staff.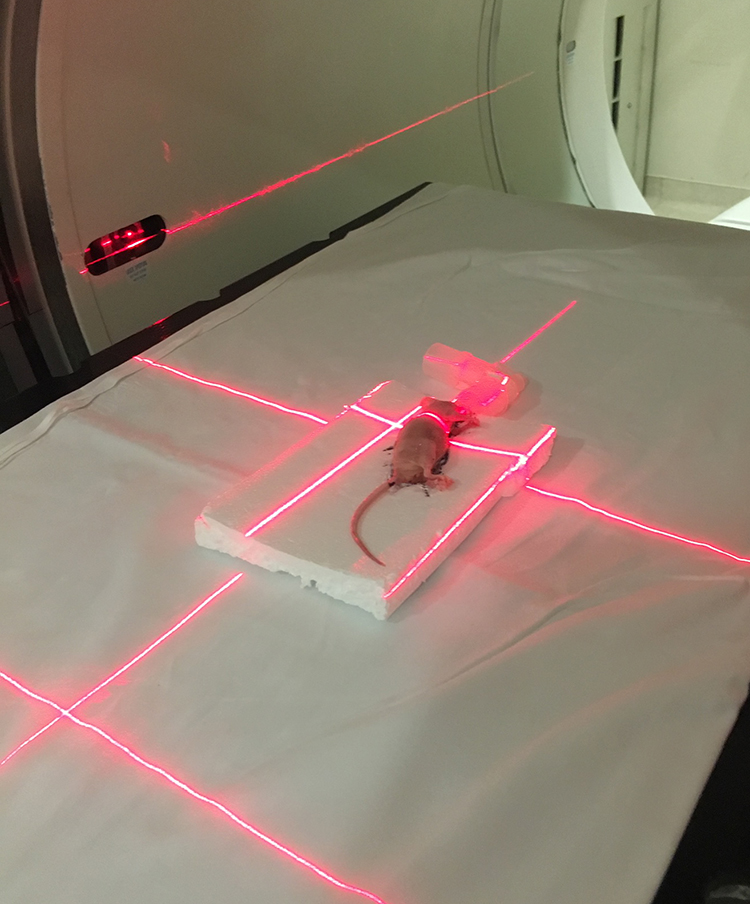 Expectations include:
Faculty mentor and program director meet in PGY-3 year to plan project and grant submission
Residents are required to submit at least one paper for publication each year of residency, and submit at least three papers for publication during the designated twelve-month research year
PGY-4 residents attend the Research Update in Neuroscience for Neurosurgeons (RUNN) course that is funded by the department
Clinical competency is maintained with one day per week in the operating room and one weekend call per week
Residents mentor PGY-1 residents on call
Opportunities for both clinical and research projects are dependent on the resident's area of interest. The department offers research opportunities which include:
Recent Publications
Wicks RT, Jermakowicz WJ, Jagid JR, Couture DE, Willie JT, Laxton AW, Gross RE. Laser Interstitial Thermal Therapy for Mesial Temporal Lobe Epilepsy. Neurosurgery, Volume 79, Issue suppl_1, 1 December 2016, Pages S83–S91, https://doi.org/10.1227/NEU.0000000000001439


Renfrow JJ, Frenkel MB, Edwards MS, Wilson JA. Evaluation of a Traumatic Vertebral Artery Occlusion.
World Neurosurg. 2017 May;101:815.e13-815.e17. doi: 10.1016/j.wneu.2017.02.089. Epub 2017 Feb 27.
PMID:28254602


Wilson TA, Leslie-Mazwi T, Hirsch JA, Frey C, Kim TE, Spiotta AM, Leacy R, Mocco J, Albuquerque FC, Ducruet AF, Cheema A, Arthur A, Srinivasan VM, Kan P, Mokin M, Dumont T, Rai A, Singh J, Wolfe SQ, Fargen KM. A multicenter study evaluating the frequency and time requirement of mechanical thrombectomy. J Neurointerv Surg. 2017 Jun 9. pii: neurintsurg-2017-013147. doi: 10.1136/neurintsurg-2017-013147. [Epub ahead of print]


Renfrow JJ, Frenkel MB, Hsu W. Fungal Contamination of Methylprednisolone Causing Recurrent Lumbosacral Intradural Abscess. Emerg Infect Dis. 2017 Mar;23(3):552-553. doi:10.3201/eid2303.161334.


Renfrow JJ, Rodriguez A, Wilson TA, Germano IM, Abosch A, Wolfe SQ. Tracking Career Paths of Women in Neurosurgery. Neurosurgery. 2017 May 16. doi: 10.1093/neuros/nyx251. [Epub ahead of print]


Fargen KM, Soriano-Baron H, Rushing JT, Mack W, Mocco J, Albuquerque F, Ducruet AF, Mokin M, Linfante I, Wolfe SQ, Wilson JA, Hirsch JA. A survey of intracranial aneurysm treatment practices among United States physicians. J Neurointerv Surg. 2017 Feb 9. pii: neurintsurg-2016-012808. doi: 10.1136/neurintsurg-2016-012808. [Epub ahead of print]


Martinez-Del-Campo E, Turner JD, Soriano-Baron H, Newcomb AG, Kalb S, Theodore N. Pediatric occipitocervical fusion: long-term radiographic changes in curvature, growth, and alignment.
J Neurosurg Pediatr. 2016 Nov;18(5):644-652. Epub 2016 Jul 29.


Martinez-Del-Campo E, Turner JD, Kalb S, Rangel-Castilla L, Perez-Orribo L, Soriano-Baron H, Theodore N. Occipitocervical Fixation: A Single Surgeon's Experience With 120 Patients. Neurosurgery. 2016 Oct;79(4):549-60. doi: 10.1227/NEU.0000000000001340.


Martinez-Del-Campo E, Turner JD, Rangel-Castilla L, Soriano-Baron H, Kalb S, Theodore N.Pediatric occipitocervical fixation: radiographic criteria, surgical technique, and clinical outcomes based on experience of a single surgeon. J Neurosurg Pediatr. 2016 Oct;18(4):452-462. Epub 2016 Jun 10.