The Department of Neurosurgery has an active basic science and clinical research program.
The Neurosurgery Research Laboratory studies neuronal plasticity in trauma, stroke, and epilepsy in addition to:
Cerebral edema
Increased intracranial pressure
Flow cytometry of brain tumors
Cerebrospinal fluid shunt immunology
Areas of clinical neurosurgery research include:
Multicenter
Funded studies on the response of acute spinal cord injury to gangliosides
The long-term morbidity associated with carotid endarterectomy
Continuous intracranial monitoring of head-injured patients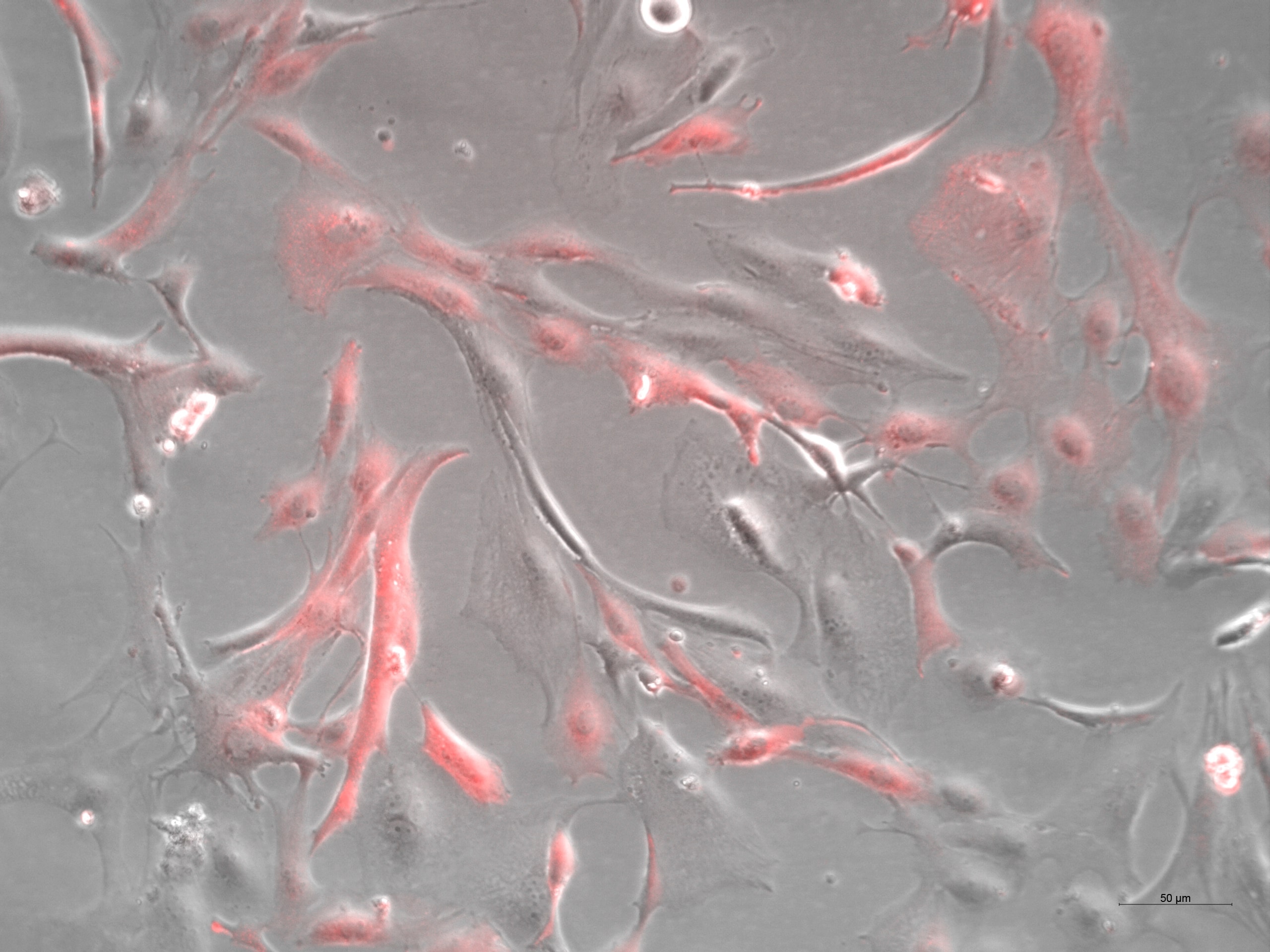 Photo Caption:
"Human glioblastoma cells transfected with a lentivirus containing red fluorescent protein and luciferase preparing for intracranial animal implantation.
Neurosurgery Research Initiatives and Highlights
Data is being collected on the efficacy of stereotactic radiosurgery for metastatic and primary brain tumors, the value of interstitial radiation therapy, the efficacy of posterior lumbar interbody fusion for recurrent disc disease, and the value of PEG-superoxide in severe head trauma.
Studies on spine stabilization devices, cerebrospinal fluid shunt devices, the clinical utility of transcranial Doppler in aneurysmal subarachnoid hemorrhage, and the management of asymptomatic and symptomatic carotid artery disease are under way.
Tumor research includes flow cytometry and cytogenetics for pediatric and adult tumors and gene therapy for brain tumors.
We also participate in numerous clinical trials of treatments for a variety of brain tumors.