WFORCE is jointly funded and operated by the Wake Forest Baptist Comprehensive Cancer Center (WFBCCC) and the Wake Forest Institute for Regenerative Medicine (WFIRM). This Center is part of the NCI-funded Tumor and Tissue Shared Resource (TTPSR).

WFBCCC and WFIRM are leading institutes in the field of cancer research and regenerative medicine, respectively.
Cancer and Personalized Medicine
Currently, efficacy of chemotherapy or immunotherapy in killing a tumor, cannot be predicted prior to treating the patient. Different patients receive similar lines of chemotherapy, despite the fact that not every tumor is equal. The price tag for the combined use of chemotherapy and immunotherapy is projected to surpass 100 billion dollars per year globally. Significant portion of this cost is allocated in treating patients that not only will not respond to the treatment, but will also sustain treatment related side effects that further increase healthcare costs.
At WFORCE we reconstruct tumors of individual patients in the form of personalized tumor organoids. We then test recommended therapies on these tumor organoids, prior to the patient receiving the drug. This will eventually allow patients to be treated with the best available chemotherapy, while sparing the toxicity of drugs that are not effective for their specific tumor. A paradigm of how this works is shown on the image below, where mesothelioma tumor organoids, reconstructed directly from the tumor, were used to determine chemotherapy effects of different treatments.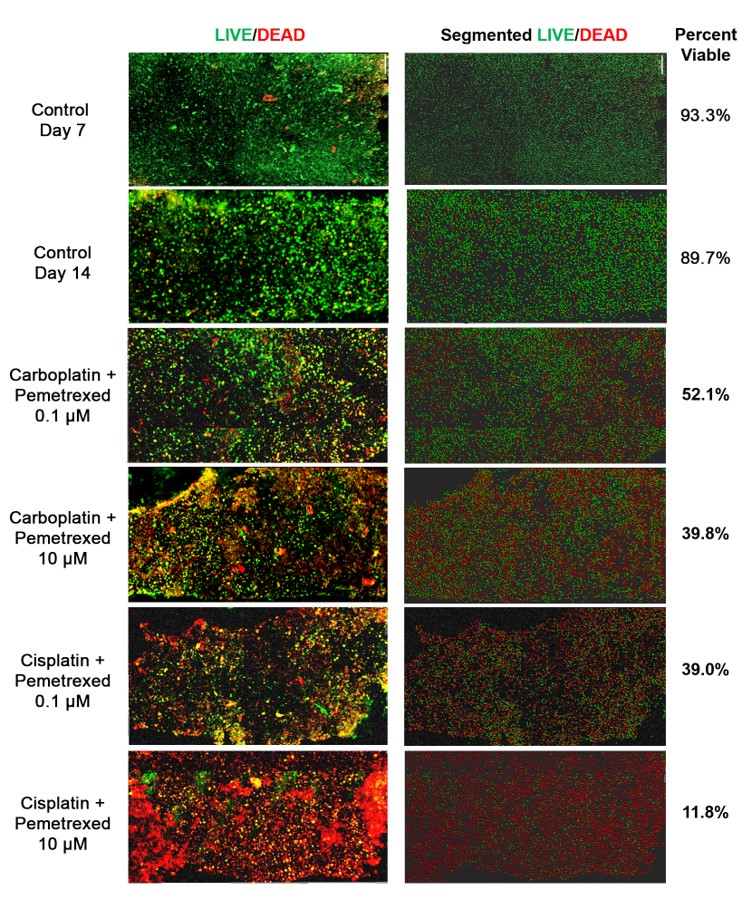 Immunotherapy is working by activating the patient's own immune system in identifying and killing the tumor. We have revolutionized methods of studying response to immunotherapy by introducing immune system elements of the patient into the patient's own tumor organoids. This is shown in the image below, where response to immunotherapy is observed only when immune system is present in the tumor organoids and not in its absence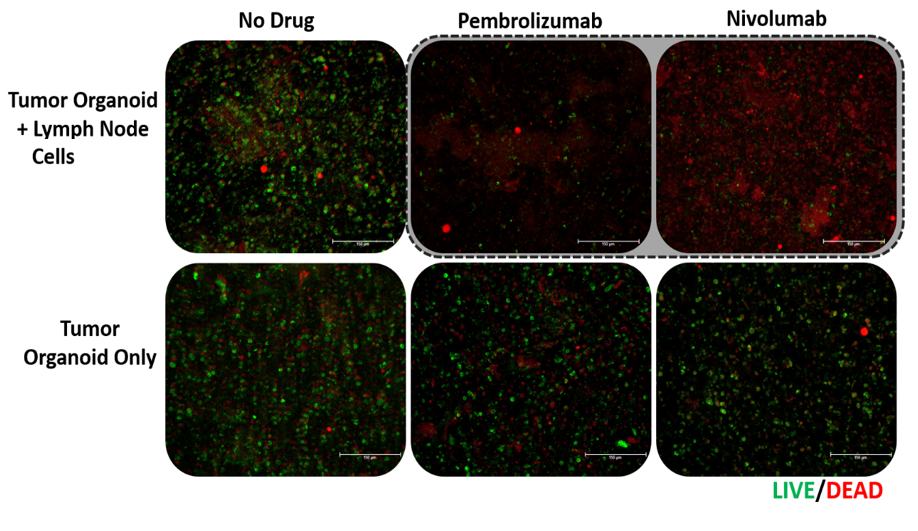 Millions of patients every year are diagnosed with rare types of cancer. As a matter of fact, the total number of rare cancers diagnosed per year, surpasses the incidence of common malignancies such as colon or breast cancer. However, clinical trials for rare cancers are usually not feasible due to small number of patients. Furthermore, the lack of reproducible tissue research models is seriously inhibiting progress.
We can now reconstruct tumor organoids within a few days, directly from tumors of patients with rare malignancies that have never been consistently studied in the laboratory before. These organoids can be provided to specialized research centers so they can be tested with a variety of currently available drugs or even experimental chemical compounds that are undergoing evaluation as candidate drugs for clinical trials. We believe that the tumor organoid technology has the potential to identify new avenues for finding effective treatments for these rare tumor types.

As an example, we have previously reconstructed appendiceal cancer organoids and are currently testing their response to immunotherapy treatments.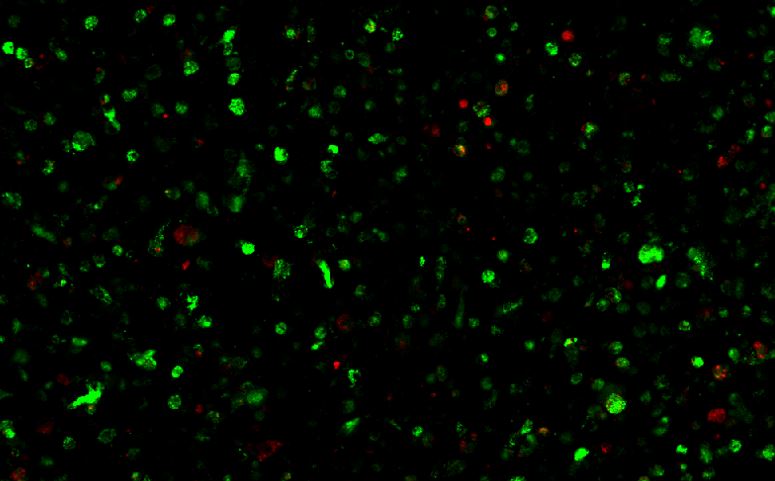 Organoids can potentially be applied not only for prediction of treatment response, but also directly for treatment through activation of patient's own immune system. For many cancers, immune response is enhanced with appropriate exposure of the lymphatic system to the right tumor neoantigens. Our immune system enriched tumor organoids can be potentially used to
design a system
that is inexpensive and not complex, that lets our own immune system do the engineering, that is easily reproducible at a mass scale if needed, and above all, personalized for each cancer and for each single patient.
Drug Development
Using the expertise employed to build tissue and organs for patients, WFIRM scientists have engineered micro hearts, lungs and livers. By combining the micro-organs in a monitored system, the researchers aim to mimic how the human body responds to medications. This micro-organ system can further be used to develop and test new drugs. Drug compounds are currently screened in the lab using human cells in cell culture dishes and then directly tested in animals. But neither of these methods adequately replicates how drugs affect human organs. In many cases during testing of new drug candidates – and sometimes even after the drugs have been approved for use – drugs show unexpected toxic effects in organs not initially tested for these drugs.
Among the goals of WFORCE is helping to reduce the estimated $2 billion price tag and 90 percent failure rate that pharmaceutical companies face when developing new medications. The use of tumor organoids is emerging as an attractive option for basic research, drug development and drug testing.


Body-on-a-Chip Program