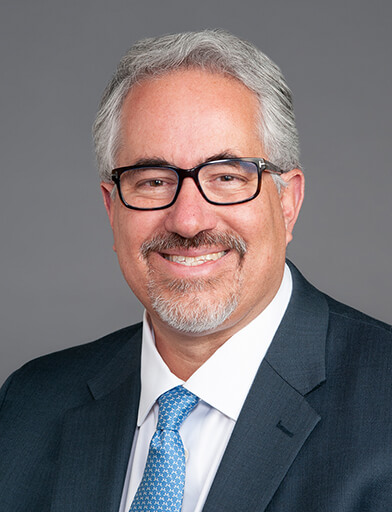 Ruben Mesa, M.D., president of Atrium Health Levine Cancer, executive director of Atrium Health Wake Forest Baptist Comprehensive Cancer Center and vice dean for cancer programs at Wake Forest University School of Medicine, has been named to the new American Association for Cancer Research (AACR) Cancer Centers Alliance steering committee. Mesa will serve as subgroup chair of Education, Training, Professional Advancement, and Diversity, Equity, and Inclusion.
The Alliance will bring together the nation's cancer centers with the goal of expanding the scope and impact of these institutions for the benefit of all patients across geographies and diverse populations. This initiative will accelerate the pace of discovery by providing an ongoing mechanism for transferring new knowledge, sharing resources, developing national demonstration projects, and driving innovation that impacts cancer science, cancer care delivery and science and health policy.
As subgroup chair of Education, Training, Professional Advancement, and Diversity, Equity, and Inclusion, Mesa will help increase optimism about careers in the cancer field and create new and inclusive opportunities for the next generation of cancer researchers and clinicians, with the goal of creating a workforce that is reflective of the diverse communities that the nation's cancer centers serve.
The Alliance will initially focus on four main areas of collaboration: basic and translational research; clinical research, clinical trials, and regulatory science and policy; education, training, professional advancement, and diversity, equity, and inclusion; and speaking with a unified voice.
As the first and largest professional organization in the world dedicated to advancing every area of cancer science and medicine, AACR is uniquely positioned to identify and accelerate scientific priorities that lead to lifesaving discoveries. AACR will serve as a catalyst in support of the cancer centers' goal to marshal their resources and collaborate directly, effectively, and synergistically to address the nation's cancer mission and its major challenges.