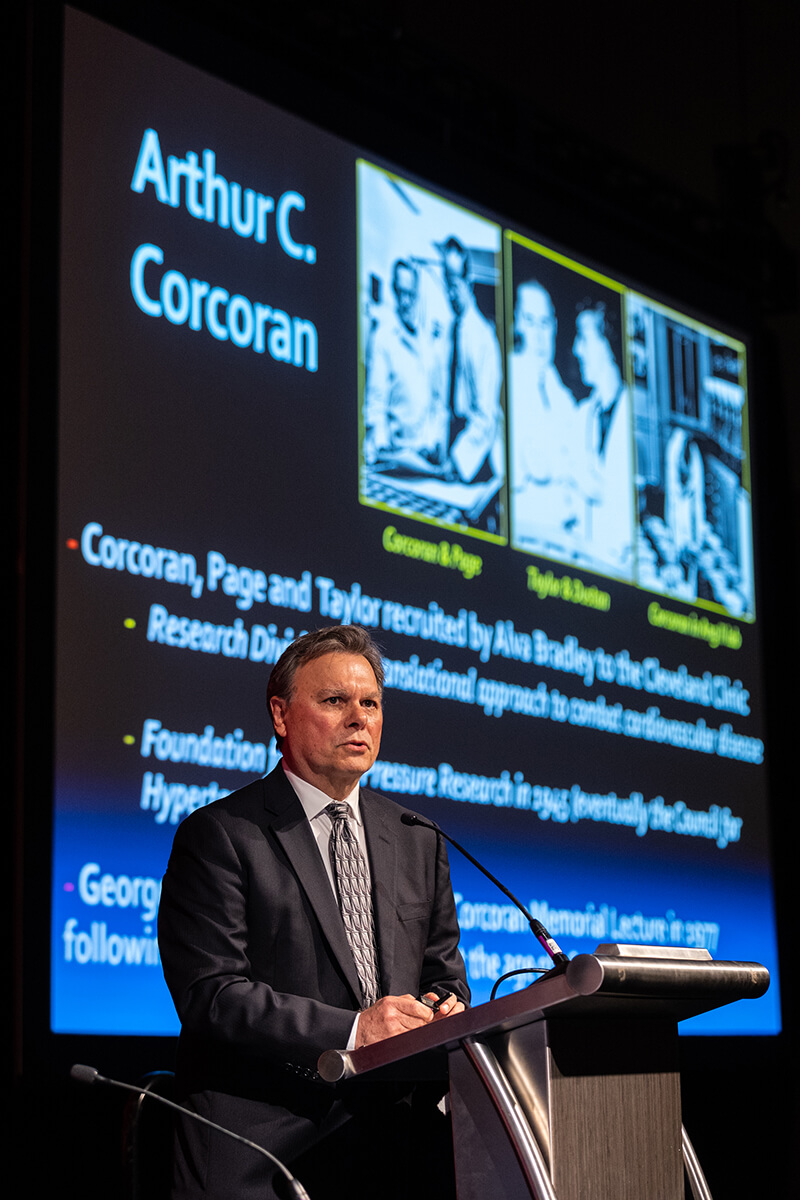 Mark C. Chappell, PhD, FAHA, Professor of Hypertension at Wake Forest University School of Medicine, is the recipient of the American Heart Association's 2022 Arthur C. Corcoran Memorial Lecture Award sponsored by the Council on Hypertension. Chappell presented the Arthur C. Corcoran Memorial Lecture on September 8 in San Diego, California, at the Hilton San Diego Bayfront. He received an engraved plaque at the Annual Council on Hypertension Awards Banquet presented to him by his former fellow, Sarah Lindsey, PhD.
Chappell's lecture "Evolving Concepts of the Renin-Angiotensin System: From Hypertension to COVID-19" is based on 30 years of research involving the role of the renin-angiotensin system (RAS) in fetal programming events, salt sensitivity, sex differences in hypertension and the role of the estrogen receptor GPER, as well as the influence of the intracellular RAS in the nucleus and mitochondria of the kidney.
This honorary lecture, presented annually at the AHA Hypertension Scientific Sessions by a distinguished honoree from the field of hypertension, was established in 1977 in honor of Arthur Curtis Corcoran. Dr. Corcoran's major achievement was his early application of clearance methods in both hypertensive patients and animals.