Lauren Kratky, Wake Forest University School of Medicine MD student Class of 2021, received the 2021 United States Public Health Service (USPHS) Excellence in Public Health Award. The award program is an opportunity for the USPHS to recognize medical students who have positively impacted public health in their communities.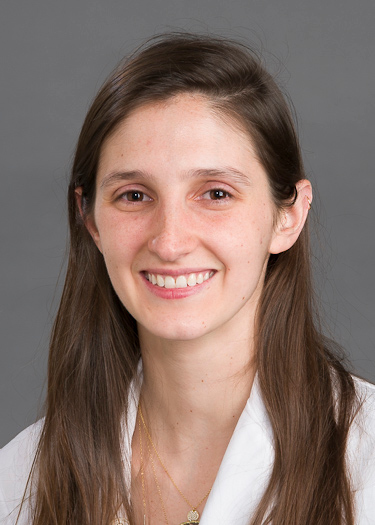 Lauren served the patients of the Wake Forest Baptist Health DEAC Clinic as Executive Clinic Director, Clinic Operations Co-Director, and founder of the gynecology specialty clinic, as well as starting a telehealth clinic and a food insecurity project during the COVID-19 pandemic to ensure continuity of care and support for her patients. During her time in medical school, Lauren volunteered over 200 hours at the DEAC Clinic, as well as volunteering as a manager at the annual School of Medicine's Share the Health Fair during her first two years of medical school. Lauren also put her Spanish language skills to work during her time volunteering at the AmeriCares Free Clinic and the Community Care Clinic, where she helped Spanish-speaking patients.
Ursula Poehling Whalen, MD, Assistant Professor, General Internal Medicine, the faculty Medical Director of the DEAC Clinic, has worked with Lauren extensively during her time at the school of medicine and said, "Lauren has demonstrated consistent dedication to DEAC. She played an active role during all four years of medical school and launched subspecialty clinics at DEAC. She was instrumental for transitioning to telehealth and establishing the food delivery program for DEAC patients."
The mission of the USPHS is to protect, promote, and advance the health and safety of the U.S. This award has been offered for nine years and has recognized students at almost 100 medical schools across the country. It is given to a medical student who has demonstrated excellence in and dedication to serving a medically underserved community through work that supports the philosophy and/or goals of the USPHS.