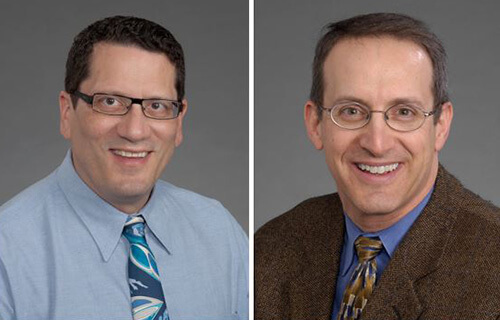 Joseph Jorizzo, MD, Professor of Dermatology, and Steven Feldman, MD, PhD, Professor of Dermatology, have been named to Newsweek's 2022 America's Best Medical Dermatologists list.
Newsweek and research firm Statista surveyed more than 2,200 dermatologists and other skin care professionals and honored the top 275 dermatologists in the 20 most populous U.S. states.
The ranking is categorized in two parts: a list of the top 125 cosmetic dermatologists and a list of the top 150 medical dermatologists. Dr. Jorizzo ranked 14th in medical dermatology and Dr. Feldman ranked 42nd in medical dermatology.