Congratulations to Craig M. Greven, MD, Chair and Professor of Ophthalmology, and Malcolm W. Marks, MD, Professor of Plastic and Reconstructive Surgery, who were recently recognized by Newsweek as among the best doctors in their fields.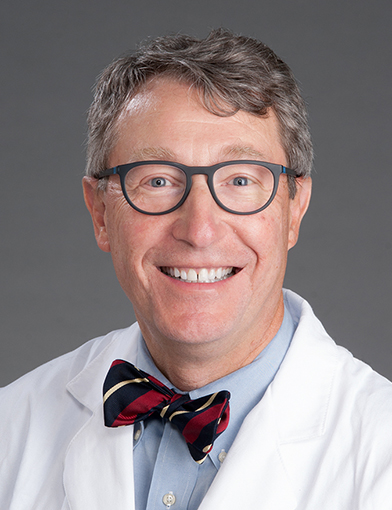 Greven was ranked No. 59 in Newsweek's America's Best Eye Doctors 2021 – Ophthalmologists, which ranked the top 150 in the country. For the rankings, more than 10,000 ophthalmologists, optometrists, clinic managers and other health care professionals were asked to recommend the best eye doctors in the country. Results were also analyzed based on the quality of care provided, continuity of care and the quality of the technology used in their practices.
Marks received recognition as one of America's Best Plastic Surgeons 2021 and was ranked in four categories: breast augmentation (No. 110), facelift (No. 41), liposuction (No. 74) and rhinoplasty (No. 35). To determine the winners, a national survey was sent to plastic surgeons, who were asked to recommend the best plastic surgeons across the country. Providers were also evaluated on quality metrics related to surgery preparation, surgical procedures, follow-up care and surgical outcomes. The rankings feature the top 200 plastic surgeons for breast augmentation and the top 150 for liposuction, facelift and rhinoplasty.
To compile all the rankings, Newsweek partnered with Statista, a global data research firm.