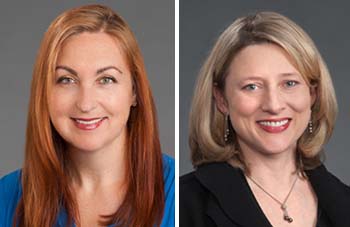 Andrea Fernandez, MD, Regional Chief Medical Officer for Atrium Health Wake Forest Baptist and Clinical Professor of Obstetrics and Gynecology, and Suzanne Danhauer, PhD, Professor of Social Sciences and Health Policy, have been accepted into the Executive Leadership in Health Care at the Hedwig van Ameringen Executive Leadership in Academic Medicine (ELAM) at Drexel University College of Medicine (DUCM).
This is a year-long part-time fellowship for women faculty in schools of medicine, dentistry, public health and pharmacy. The program is dedicated to developing the professional and personal skills required to lead and manage in today's complex health care environment, with special attention to the unique challenges facing women in leadership positions.
ELAM is a core program of DUCM in Philadelphia. The program continues the legacy of advancing women in medicine that began in 1850 with the founding of the Female Medical College of Pennsylvania, the nation's first women's medical school and a predecessor of today's DUCM.