Message from Our Program Director
I am so glad you are here to check out the Wake Forest University School of Medicine Family Medicine Residency. As you will find out quickly, this is an amazing place to train.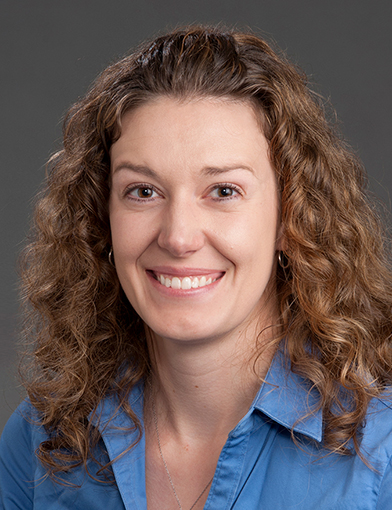 A little about me: I spent my life in Eastern Europe and did my undergraduate education at Carson Newman University in East Tennessee. I came to Wake Forest University School of Medicine for medical school and was planning on going out west for residency. In fact, the only program I applied to in the South was Wake Forest Family Medicine. However, after interviewing ALL over, I found out just how special and unique a place this is. I ended up staying and met nine of my best friends for life during the next three years of residency. I then completed my OB/Women's Health fellowship at Cone Health and realized that I wanted the privilege of working with some of the best and brightest residents out there in an environment that is full of the great people and experiences that make Wake Forest unique. So here I am and now I get the even greater honor of directing and advocating for 30 unique and incredible residents who make me a greater person, colleague and physician.
Here at Wake Forest Family Medicine, we pay careful attention to keeping your residency full of enough breadth and depth to make you successful family doctors anywhere in the U.S. and in any clinical setting. We work hard to keep your clinic patient panels diverse, clinic experiences varied and exposure to various subspecialists and their services plentiful. Our goal is for you to really experience what community family medicine feels like but in a setting that allows you to tap into all the resources that a tertiary care center provides. As you decide what interests you, there is time set aside for you to explore these interests and develop individual skills as well. We have had residents go to most of the available fellowships in past years and are able to work toward helping you realize your goals, whatever they are.
As you navigate these next three years of residency, we strive to come alongside and support each of you individually as you figure out where your interests and career goals are taking you. You will also have the support of other amazingly talented residents in your class and those classes around you, and they will quickly become your greatest allies and best friends. Thanks for taking the time to check us out and we hope to see you on the interview trail!
Keli Jones, MD, FAAFP
Program Director
---
From Our Associate Program Directors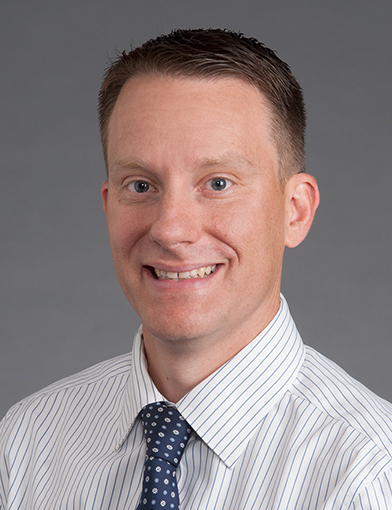 Thank you for taking the time to learn about the Wake Forest University School of Medicine Family Medicine Residency. As a graduate of our program, I am excited to share what makes this residency a special place to train. I came to Wake after completing medical school at the Via College of Osteopathic Medicine in Blacksburg, VA and went on to complete a sports medicine fellowship at VCOM-Virginia Tech. When searching for a residency program, I wanted a place that would be both challenging and supportive, have an academic mission but community focus, and prepare me to practice in almost any setting. I found each of these elements woven into the culture of the department, and it is this culture that made me excited to return as a faculty member.
Our program will prepare you to be a well-rounded and outstanding family physician capable of not only practicing in any setting but to serve as leaders in the community. We offer full-spectrum and challenging primary care training that blends the best of academic medicine and community practice. We strive to support our residents and help them reach their personal and professional goals. In addition, we offer unique experiences such as:
Exposure to point-of-care ultrasound
Sports medicine coverage
Elective options in obstetrics and women's health
Opportunities to explore integrative medicine
Training in care for underserved populations
Opportunities for global health
We are proud of our program and invite you to learn more about our team and how you can be a part of the Wake Forest family!
---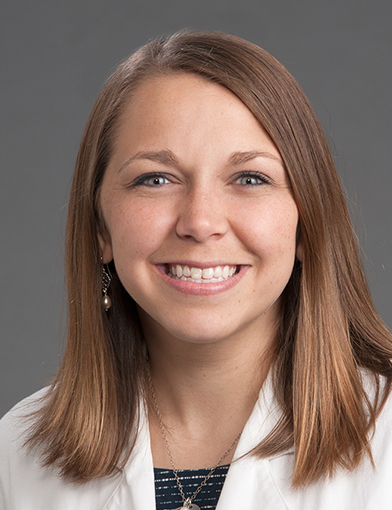 Thank you so much for finding us! My family and I think this is an amazing place to live, train and work- I hope you are able to feel how special this program and community is! I grew up in Michigan (I'll show you where on my hand…) and moved to Virginia to attend the Edward Via College of Osteopathic Medicine- Virginia Campus. I joined Wake Forest Family Medicine in 2013 as a resident. I then stayed on another year as an Academic Fellow, gaining experience in educating all levels of medical learners and completing a Master's Degree in Health Professions Education from Johns Hopkins before joining faculty. My passion lies in developing and implementing novel curriculum for today's medical learners highlighting practical, yet breadth of knowledge required for Family Medicine- so come geek out with me!
What struck me most about Wake when I interviewed for residency, and what still holds true today, is that our residents are kind-hearted, brilliant and have diverse interests. We do not train one particular type of person and that truly makes us collectively stronger. Each year our graduating residents take a variety of positions (outpatient primary care, urgent care, hospital medicine, sports medicine, geriatrics, obstetrics, academic, etc.) in a various settings. Because of the breadth of training offered at our academic tertiary care center, our residents have an abundance of opportunities to gain the knowledge and skills they need to be successful in their careers- whatever that may be! As a program, we honor and appreciate the individual person in their quest to reach their fullest potential and truly care about you as a human being. We would love the opportunity to have a role in your development as a person and professional!
Michelle Keating, DO, MEd, FAAFP
---
From Our Chiefs
"As we say here in the South, hey y'all! Welcome to Wake Forest Family Medicine—we really appreciate you taking the time to visit our website and getting to know us. We are excited you are looking into our program and hope our site captures some of the many reasons we love our incredible program. Wake Forest Family Medicine is a special place to train offering a broad spectrum of experiences, both inpatient and outpatient, in an academic setting. We are biased, but we believe our residents and faculty are world-class and provide a fantastic training experience that will prepare you for your future career. In the past few years, our residents have accepted positions as hospitalists, outpatient primary care doctors, urgent care providers, and fellows in Sports Medicine, Obstetrics, and Academics. If you have any specific interests, we have it all and are eager to assist you with your future career goals!
In addition to our top-notch medical training, the people are what set Wake Forest apart. Wake Forest Family Medicine is truly a family, focusing on collaboration and teamwork to achieve our goal of caring for our local community. Our patients trust us, and we believe that is because you will not find people more kind, passionate, and empathetic than here in our department and our hospital. We foster great relationships with residents and faculty from other Wake Forest programs and always feel like a vital part of their teams. In addition, we have the best co-residents and faculty and love hanging out in Winston-Salem together. You can find us touring the local breweries or wineries, hiking Pilot Mountain, attending the Dash and Thunderbirds games, or potentially even competing in friendly competitions with our faculty, including the annual relay race! We truly could ramble on all day bragging about our program, but then we wouldn't have anything left to say on interview day. We greatly appreciate your interest in our family medicine program here at Wake Forest and look forward to hopefully talking and meeting with you in the future."
Hannah Smith, MD, and Brandon Honeywell, MD.