The Cardiovascular Research Fellowship program at Wake Forest School of Medicine, which provides training for fellows interested in cardiovascular research, has a strong curriculum focusing on research education.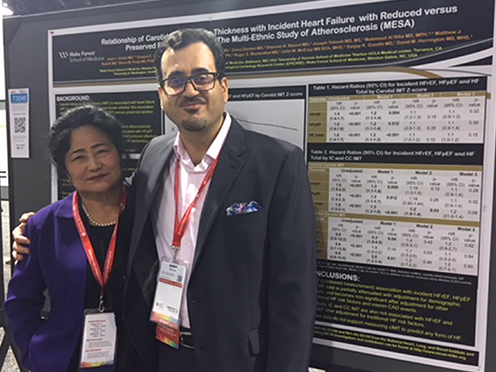 Members of our research training program will enroll as graduate students in the Master of Science Degree in Translational Health System Science (THSS) program, as part of the General Epidemiology Track. THSS is administered through the Division of Public Health Sciences of Wake Forest School of Medicine.
Get full details about the program, including current schedule and course descriptions.
Fellows will be deeply involved in research throughout their fellowship and will be required to attend both weekly and monthly conferences and are encouraged to participate in national conferences as well.
Research
Faculty members provide expertise and conduct research in:
Cardiovascular and genetic epidemiology
Clinical trials methodology
Biostatistics
Grant writing
Course of study includes:
Molecular biology
Genetic epidemiology
Advanced genetics
Conferences and Training
Fellows regularly attend several epidemiology and research weekly conferences including a weekly conference with the program director.
Formal course work is supplemented by additional activities designed to focus on the genetic and molecular epidemiology of cardiovascular medicine. It includes courses in ethics and the conduct of responsible research.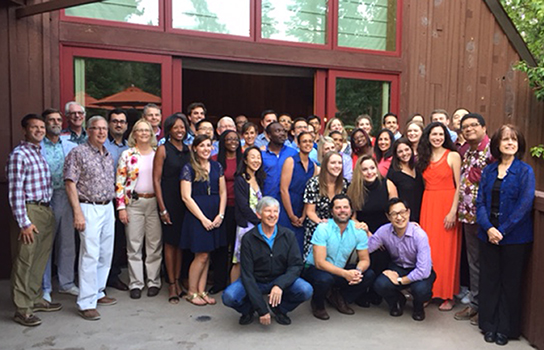 First-year fellows attend the American Heart Association's (AHA) 10-day Seminar on the Epidemiology and Prevention of Cardiovascular Disease.
Each year, fellows attend the AHA's Annual Conference on Cardiovascular Disease Epidemiology and Prevention, in association with the Council on Nutrition, Physical Activity and Metabolism.
Conferences Schedule
| | | | |
| --- | --- | --- | --- |
| Clinical Cardiology | Monday | 7 am | Case review/didactic |
| Heart Failure | Monday | 7 am | Case review/didactic |
| Imaging | Tuesday | 7:30 am | Case review/didactic |
| Echo | Tuesday | 12 pm | Case review/didactic |
| Interventional | Wednesday | 7 am | Case review/didactic |
| EP | Thursday | 7 am | Case review/didactic |
| Journal Club/Board Review | Thursday | 12 pm | Didactics/Journal review |
| Research | Friday | 7:30 am | Presentations |
| EKG (every other month) | Friday | 12 pm | Case review |