Our Vision
To Train One, Train Many. To Help One, Help Many.

Our Mission
CEAL exists to serve Wake Forest University School of Medicine, Atrium Health Wake Forest Baptist and the healthcare community by promoting and sustaining the delivery of superior patient care, using experiential and applied learning that is grounded in educational theory and scientific discovery.

Our Values
We seek to advance the delivery of health care by providing hands-on immersive learning for current and future clinical professionals. We are guided by a responsibility to the patients who will be treated by the health care practitioners we support. For that reason, our primary mission is to improve the care and safety of the patients who will fall under the care of the students we train.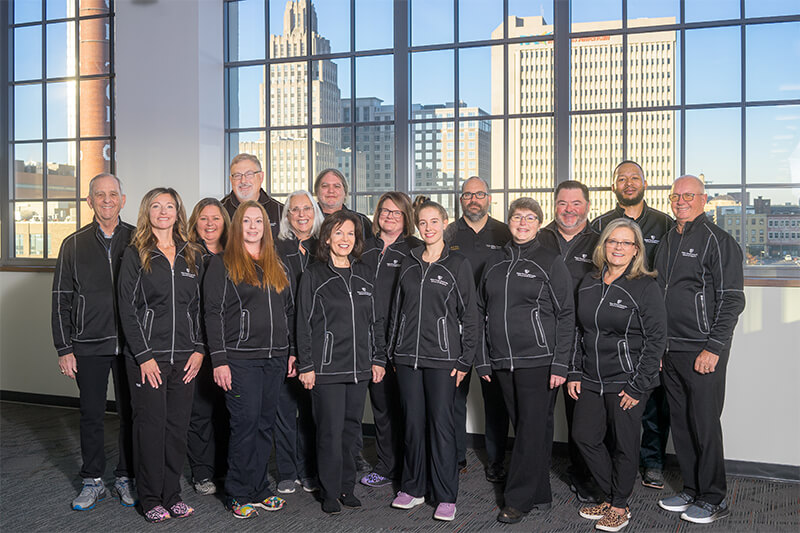 Enterprise Simulation Strategy
In 2021, an enterprise simulation advisory board was established to consider future needs in experiential learning across the larger Atrium Health enterprise. This advisory board is co-chaired by JaNae Joyner, PhD, MHA (The Center for Experiential and Applied Learning) and Dawn Swiderski, MSN, RN, CCRN-K, CHSE, FSSH (Carolinas Simulation Center).

Enterprise Simulation Mission
To transform healthcare safety, quality, education, and teamwork for all through experiential learning and innovative research across the continuum of care.
Enterprise Simulation Vision
Together, we lead the transformation of healthcare and advance patient care for all. We deliver innovative experiential learning, optimize systems of care, catalyze trusted collaborations, and develop global partnerships.
Featured News
Wake Forest University School of Medicine Exposes Students To Real Live Experiences in the Medical Field
WXII 12 - March 15, 2022
UNCC Engineering Professors Helping Doctors During COVID-19
Spectrum News - January 2021
Wake Forest Baptist Center for Experiential and Applied Learning (CEAL) Receives Two International Accreditations
Wake Forest School of Medicine's Rolling Bones at East Forsyth
Journal Now - November 2019
Frederick Kremkau, PhD has published the 10th edition of the textbook "Sonography: Principles and Instruments. Kremkau is widely recognized for his contributions to medical ultrasound training and education and leads both industry-specific and student and professional continuing medical educational programs worldwide.
Latest Videos from CEAL
Labor and Delivery Challenges
Wake Forest University School of Medicine's Center for Experiential and Applied Learning (CEAL) used innovative, hands-on training to equip staff on how to handle some of the toughest labor and delivery challenges. Peek behind the curtain to see our medical education at work.
Airway Manipulation COVID-19 Precautions
Douglas Ririe, MD, PhD, MHA demonstrates the use of a shield and tent method for protection during airway manipulation.