Healthcare disparities exist and can be ameliorated with attention to best practices for our patients and the healthcare team that serves them. Our leadership team strives to meet servant-leadership qualities, to improve transparency, to examine our workplace practices and to foster each individual so that they can reach their greatest potential.
Who We Are
International Professionals + African American & Black + Asian + Hispanic + Native American + LGBTQ + Christian, Muslim, Hindu, Jewish, Non-Religious, Spiritual, Buddhist + First-Generation + All Gender.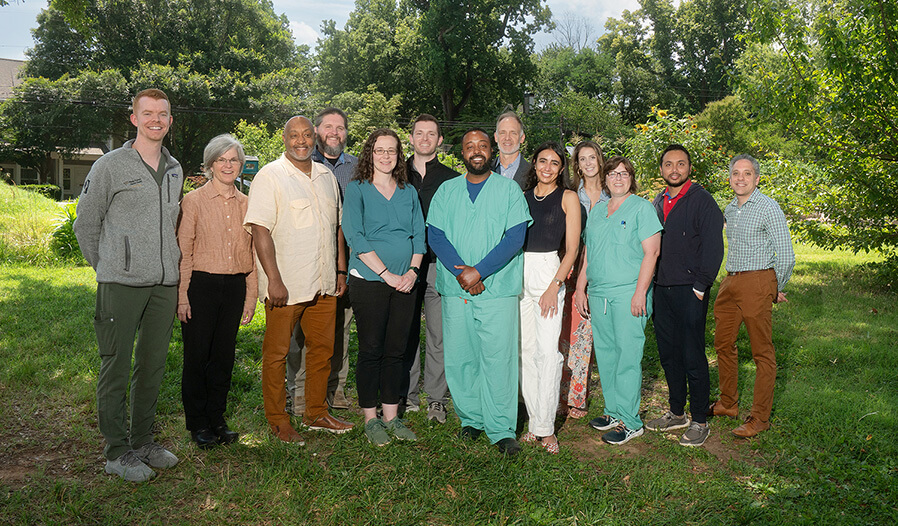 Caption: Radiology Diversity, Equity and Inclusion Committee, 2023 #raddiversity
Highlighted Program
Women in Radiology - The current reality is that women represent only a fraction of in-training and practicing radiologists, and as such are not often afforded the opportunity to collaborate merely has chance would have it.
Diversity and Inclusion Statements
Wake Forest University School of Medicine is an equal opportunity employer fully committed to achieving a diverse workforce and complies with all applicable federal and North Carolina state laws, regulations and executive orders regarding nondiscrimination and affirmative action in its programs and activities.

Wake Forest University School of Medicine does not discriminate on the basis of race, color, religion, ethnic or national origin, gender, genetic information, age, disability, sexual orientation, gender identity, gender expression and veteran's status.