1970s
Tom Coppley ('78) retired in 2018 with a 40-year exciting career as a PA. Tom commented that he always valued his education at Bowman-Gray, which prepared him well for the practice of medicine. Tom gave thanks to faculty past and present!
1990s
During 2018, Phillip Stephens ('90) published two books. In October 2018, Emergency Medicine: The Inside Edge was published by Wolters Kluwer and released at the National ACEP conference in San Diego. Written with co-authors Gina Stephens, DNP, FNP-C, and Jeff Klein, MD, the reference book is becoming a favorite text of emergency medicine practitioners.
Also published last year, Stephens's book, Winning Fights: 12 Proven Principle for Winning on the Street, in the Ring, at Life was recently a USA Best Book Award Finalist. Learn more about Phillip's work.
2000s
Lori Sumerford Shelton ('06) has taken a position as a full-time faculty member of the Eastern Virginia Medical School PA program. She will continue as a community instructor for the Department of Pediatrics while working in pediatric urgent care.
---
1970s
Frank Piper ('75) had his biography featured with in the Physician Assistant History Society. Check it out!
1980s
F. Keith Stirewalt ('84) has a new position as program director of FaithHealth Clinical Ministries at Wake Health. His role encompasses: teaching in the Medicine and Patients in Society (MAPS) class at the medical school, teaching about end-of-life and the spirituality of health at the PA program, clinical attachment to Palliative Care, participation on the Bioethics Committee and Chair of the Bioethics Policy Subcommittee, and being the clinical interface between the Division of FaithHealth and the clinical community.
1990s
James Ferguson ('90) graduated from the prestigious two-year Fellowship in Integrative Medicine from the Arizona Center for Integrative Medicine at the University of Arizona in Tucson. Ferguson was one of two PAs in the graduating class of 74 fellows comprised predominantly of physicians from all over the world. Dr. Andrew Weil and his colleagues have mentored close to 2,000 medical providers in the fellowship since AZCIM's founding in 1994. Ferguson wants to develop an integrative medicine practice at Providence Newberg Medical Clinic in Oregon.
After 21 years of practicing Internal Medicine, Sandra Keys O'Neill ('98) has stepped out of her comfort-zone and reinvented herself last year. She has been with FastMEd Urgent Care for one year and loves it. She lives in Charlotte with her husband and two boys (one in high school and the other off to Florida State University in the fall). They spend a portion of free time at their condo in Asheville.
Bill Thomas ('93) completed the Aerospace Medicine Course at Wright Patterson Air Force Base and is now considered an Aeromedical Physician Assistant for the Air Force. Current Air Staff regulations are being looked at to explore allowing PAs to complete the aeromedical training and gain their wings as they do in the Army and Navy.
After 20 years in clinical practice (primarily Family Med), April G. Pope ('93) is celebrating her sixth year as an associate professor at the Campbell University PA Program. She has served on the Board of Directors for the NC Farm Worker Project for two years and was recently appointed Trustee for the NCAPA Endowment Committee.
April and her husband have a farm in Lillington, NC, where they raise primarily cattle but also have goats and sheep. She is a member of Benson Grove Baptist Church, and leads a weekly Ladies Bible Study in her home.
2010s
Abbie Connoy ('17) became a Certified Clinical Densitometrist from the International Society for Clinical Densitometry.
Lucia Lopez ('13) marred Dr. Mohsin Khan on March 10!
Andrea Whitley Peyton ('11) announced the birth of her daughter, Whitley Anne Peyton, born on January 4, 2019. Andrea and her family are moving to Birmingham, AL, in July.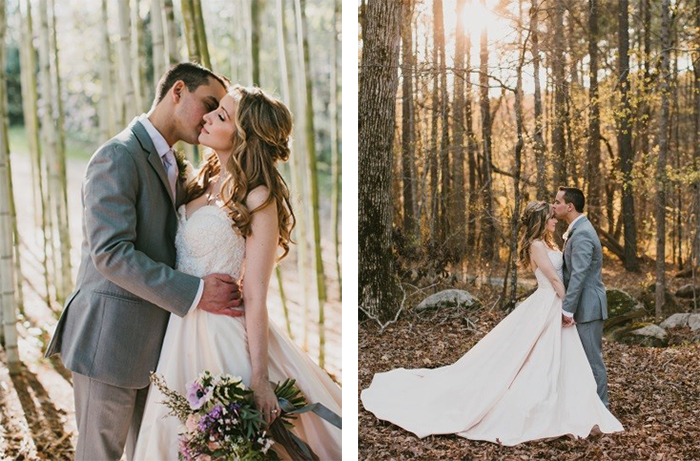 Lydia Sparks ('17) married John Ramos ('16) on April 6. John practices Emergency Medicine at Marin General Hospital in San Rafael, CA, and is part-time faculty at Dominican PA program in San Rafael, CA. Lydia works as a psychiatric PA for Solano County Mental Health near San Francisco, CA. They live in San Rafael, CA.
Jennifer Teeters ('13) is working as the academic director of University of South Florida Physician Assistant Program. She also works in Family Medicine for acute care.