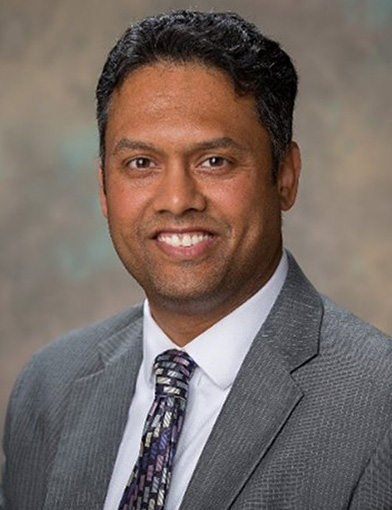 Dr. Amit Acharya currently serves as the President of Advocate Aurora Research Institute (AARI) and the Chief Research Officer and System Vice President of legacy Advocate Aurora Health (AAH).
In these roles, Dr. Acharya oversees the research strategy, growth, and administration for Advocate Health's mid-west region. AARI unifies the innovative research efforts throughout Advocate Health Care and Aurora Health Care and focuses on rapidly translating new discoveries from the scientist's bench to the patient's bedside and into the community it serves to improve options and outcomes that change not only the lives of individuals but transform the health of populations.
Dr. Acharya has been a leading researcher and is well regarded internationally for his expertise in biomedical and dental informatics. With over two decades of healthcare experience as a practicing clinician, an applied clinical informatics researcher, and now as a healthcare executive leader, he has impacted the quality of patient care through immediate and effective translation of research. He brings valuable insight to build learning health systems by integrating research and innovation within healthcare delivery settings. He has published over 150 scientific abstracts, editorials, book chapters, national standards, and scientific manuscripts and received multiple grant funding dedicated to bridging the medical and dental divide. He has also mentored many graduate students and faculty members.
Dr. Acharya has held several national leadership roles at American Medical Informatics Association (AMIA) and American Dental Education Association. He also served as the chairman of the clinical informatics subcommittee of the American Dental Associations' [ADA] Standards Committee for Dental Informatics and was the ADA representative to the Health Level Seven in 2017. He recently served as one of the founding commissioners on AMIA's Health Informatics Certificate Commission. He has also served on national HIT expert panels coordinated by Agency for Healthcare Research and Quality, Office of the National Coordinator for Health Information Technology and National Quality Forum. He currently serves as a member on Community Stakeholder Advisory Committee of the Chicago Chronic Condition Equity Network [C3EN], National Advisory Dental and Craniofacial Research Workforce on Data Science Strategy, eta Research Advisory Committee, and on the Board of Directors of Wisconsin Technology Council.
Prior to joining AAH, he served as the Chief Science Officer and Executive Director of the Marshfield Clinic Research Institute and Chief Dental Informatics Officer of the Family Health Center at Marshfield Clinic Health System in Wisconsin.
Dr. Acharya received his Bachelor of Dental Surgery and completed his house surgency/residency in clinical dentistry from Government Dental College in Bangalore, India. He also earned a master's in computer science from Western Kentucky University and a doctoral of philosophy in biomedical informatics from University of Dentistry and Medicine in New Jersey. He has completed certification programs in Leadership Strategies for Information Technology in Healthcare from Harvard School of Public Health, Leading Change – Disruptive Innovation in Dental Education and Identifying – Developing the Future Leaders in Dental Education from ADEA Leadership Institute.