Applications for the Fall 2019 Cycle to open April 15, 2019.
The Wake Forest Institute for Regenerative Medicine (WFIRM) places the highest priority on education and training and is committed to facilitating global knowledge exchange and collaborative networks. WFIRM views the presence of visiting scholars as being of strategic importance to both fostering international education as well as the advancement and internationalization of the field, which can result in the development of new regenerative medicine therapies, products and support technologies.
The WFIRM Visiting International Scholar Program (VISP) enables international scientists, clinicians and physician-scientists to participate as visiting scholars at WFIRM, an internationally recognized leader in regenerative medicine with more than 450 scientists and staff in areas including biomedical and chemical engineering, cell and molecular biology, surgery and medicine. It is also where the first implanted laboratory-grown organ was produced.
2018 Visiting International Scholars and Mentors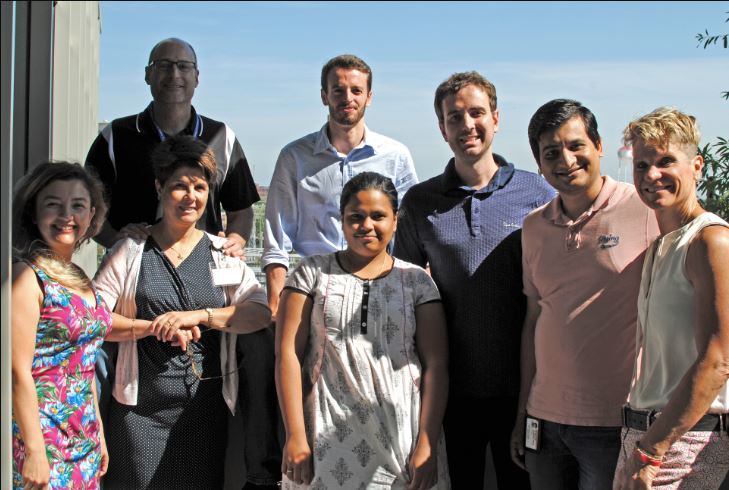 Scholars (left to right): Emine Tural Dag, MD (left), Simone Castagno (fourth left), and Rafael Carandina (sixth left)