Recent Publications
Steffen,L; Cheavens,J; Vowles,K; Gabbard,J; Nguyen, H; Gan,G; Martin,E; Smith,B. Hope-related Goal Cognitions and Daily Experiences of Fatigue, Pain, and Functional Concern among Lung Cancer Patients. Supportive Care in Cancer. Support Care Cancer. 2019 Jun 01. PMID: 31152302. https://www.ncbi.nlm.nih.gov/pubmed/31152302
Marterre B. Bruno's Score. J Pain Symptom Manage. 2018. https://www.sciencedirect.com/science/article/pii/S0885392418310753?via%3Dihub
Omlor, Rebecca. To Resuscitate or Not to Resuscitate. Pallimed Glob. August 2018. https://www.pallimed.org/2018/08/to-resuscitate-or-not-to-resuscitate.html
Gabbard, J; Breznau, C*; Marterre, B. Palliative Management Pearls for Post-Bariatric Surgery Patients. Journal of Palliative Medicine. 2019. https://www.liebertpub.com/doi/10.1089/jpm.2019.0074
Marterre B and K Clayville. Navigating the Murky Waters of Hope, Fear and Spiritual Suffering: An Expert Co-Captain's Guide. Surgical Clinics of North America (in press), 2019.
Gabbard J, Jordan A, Mitchell J, Corbett M, White P, Childers J. Dying on Hospice in the Midst of an Opioid Crisis: What Should We Do Now? The American journal of hospice & palliative care. 2018:1049909118806664. https://journals.sagepub.com/doi/full/10.1177/1049909118806664?url_ver=Z39.88-2003&rfr_id=ori:rid:crossref.org&rfr_dat=cr_pub%3dpubmed
Mogul AS, Cline DM, Gabbard J, Bryant C. Missed Opportunities: Integrating Palliative Care into the Emergency Department for Older Adults Presenting as Level I Triage Priority from Long-Term Care Facilities. The Journal of emergency medicine. 2018. https://www.sciencedirect.com/science/article/pii/S0736467918310461?via%3Dihub
Gabbard, J., Sieber, F., & Oh, E. (2019). Postoperative Delirium. In R. Eckenhoff & N. Terrando (Eds.), The Perioperative Neurocognitive Disorders (pp. 11-23). Cambridge: Cambridge University Press. doi:10.1017/9781316402504.003 (ISBM: 9781316402504). https://www.cambridge.org/core/books/perioperative-neurocognitive-disorders/postoperative-delirium/9E1AC9C894FB6AE9834894DB6507ABAE
Fellowship and Self-Care Activities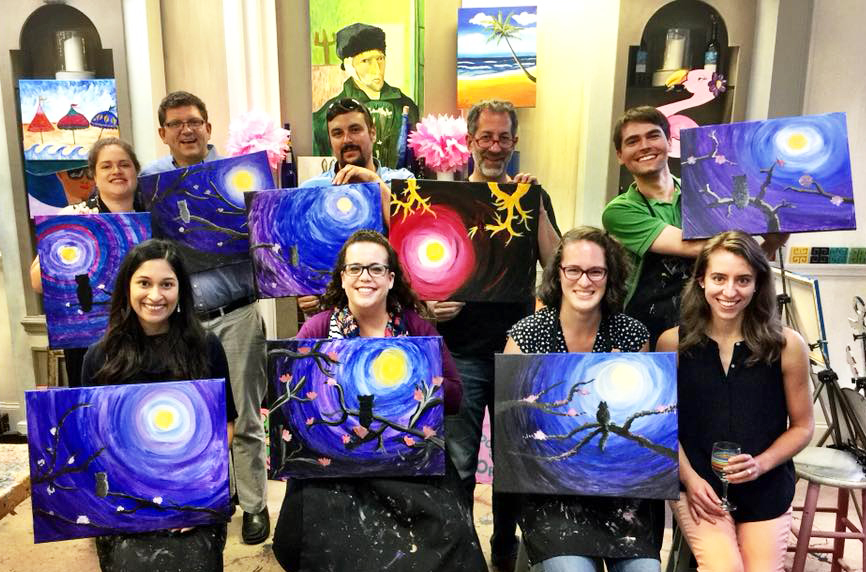 Fellows and their spouses participate in a painting class to practice self-care.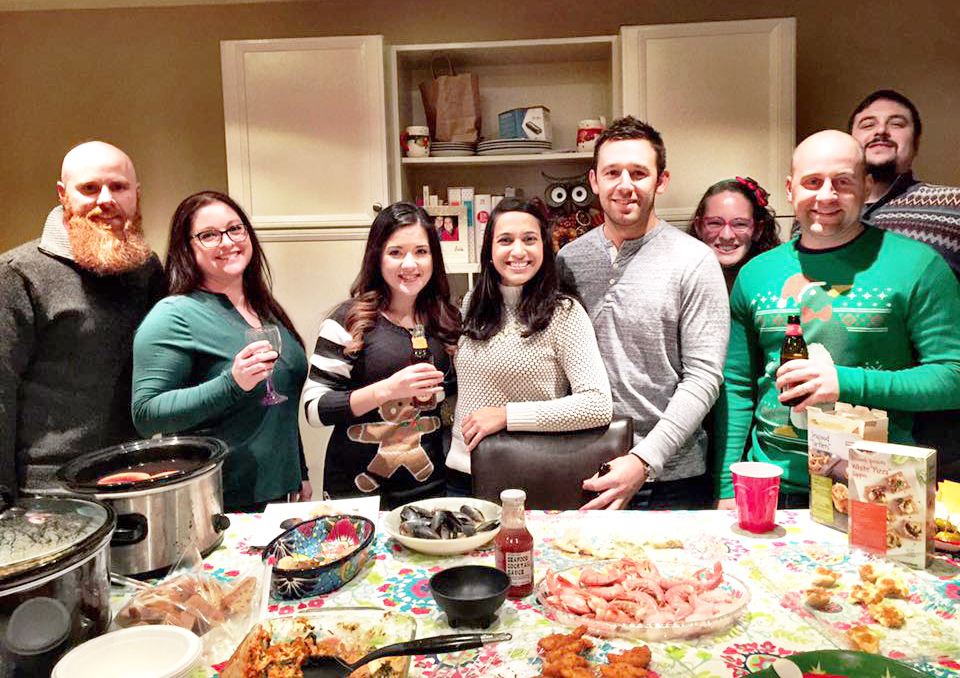 Fellows and their spouses celebrate the holidays with a White Elephant Party.
Justin Brooten and Candace Breznau present their QI project at the Wake Forest QI Symposium.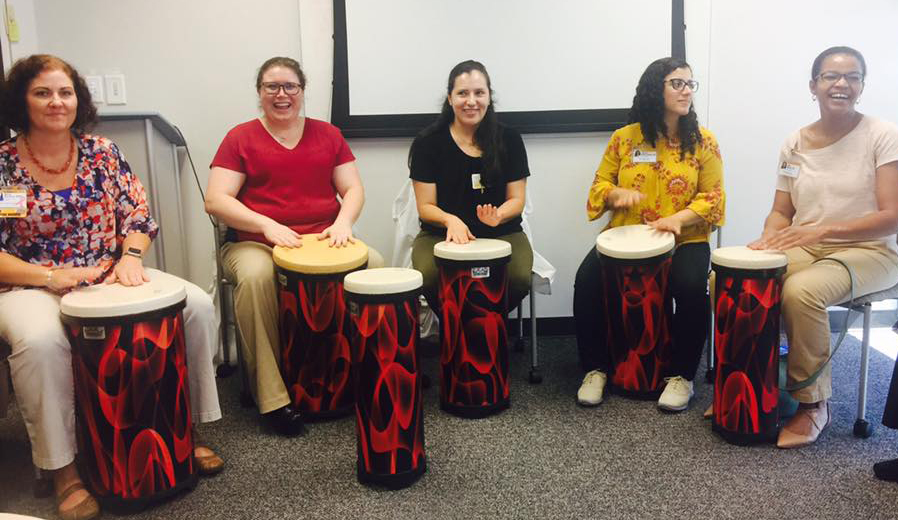 A drum circle workshop promotes fellowship and self-care among Hospice and Palliative Medicine fellows.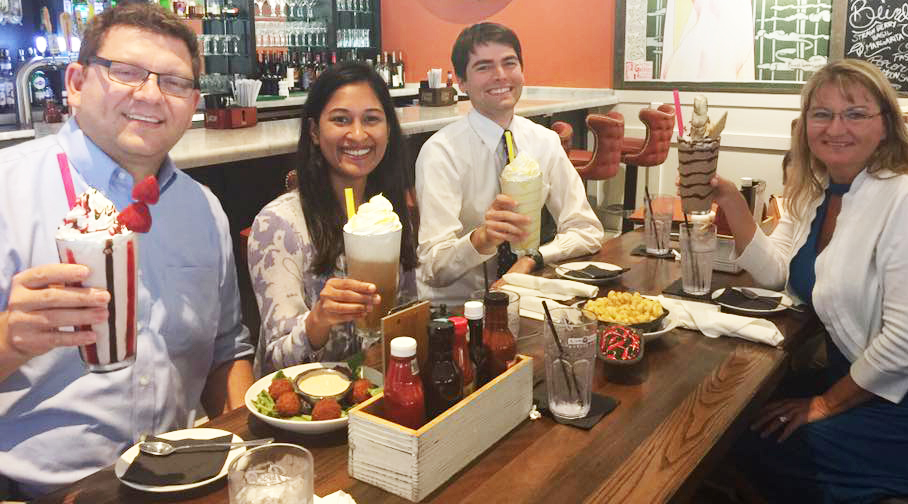 Justin Brooten, Candace Breznau, Tyler McQueen and Amy Cowles celebrate with milk shakes after a workshop