Message from Our Program Director
Welcome to the Wake Forest School of Medicine Family and Community Medicine Residency. Our program is dedicated to training family medicine residents to become the next generation of leaders in their institutions and communities. We are part of Wake Forest Baptist Health, a large academic medical center known for its evidence-based care, research and teaching. Our outpatient Family Medicine Clinic at Piedmont Plaza is removed from the hospital, giving us a unique balance of community medicine in our outpatient experiences while still benefitting from the larger academic medical center in our inpatient experiences.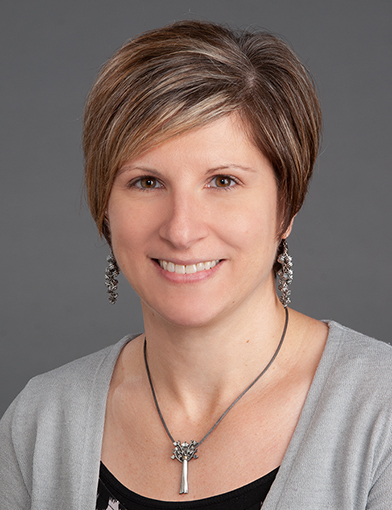 The family medicine program has a rich history in Winston Salem, founded in 1975. We are well-known and well-respected in both the institution and the city. Our diverse faculty have a wide range of interests, allowing residents to learn from family physicians who specialize in inpatient medicine, geriatrics, obstetrics and women's health, palliative care, behavioral medicine, underserved and refugee care, procedural medicine and sports medicine. We have faculty dedicated to research to allow residents to explore their interests in scholarly projects and quality improvement.
Our department is committed to serving the community, with more than 20,000 patients in our family medicine clinic. Because we understand the limitations on patients, we also provide patient care at:
Three surrounding federally qualified health centers (United Health Care), Stokes County Health Department
A joint-venture clinic with Novant Health that focuses on care of the underserved (Highland Avenue Clinic)
A clinic for homeless patients (Bethesda Center)
A clinic dedicated to the uninsured in Winston Salem (Community Care Center)
We house a mobile clinic to reach out to those who do not have transportation. During the time of COVID-19, we led the institution in developing respiratory assessment clinics and pre-op COVID testing sites. Our sports medicine faculty and fellows, along with our residents on their sports medicine rotations, care for athletes at surrounding colleges, including Wake Forest University, and local high schools.
Winston Salem is a fun place to learn and live! Our downtown has really grown during the past decade, booming with restaurants and places to socialize. We have a minor league baseball team, minor league hockey team and collegiate teams. There are an abundance of parks and lakes to enjoy hiking, biking, camping and fishing. We have many outdoor malls, an indoor mall and a plethora of boutiques for shopping fanatics. We pride ourselves on a small feel with all the conveniences of a large city.
I am excited about the future of family medicine with the obvious need for primary care physicians throughout the country, and I thrive off the satisfaction of teaching our residents and watching them grow into incredible providers. If you are looking for a high-quality program in a welcoming environment to develop and learn, I invite you to consider Wake Forest Family Medicine.
---
From Our Associate Program Directors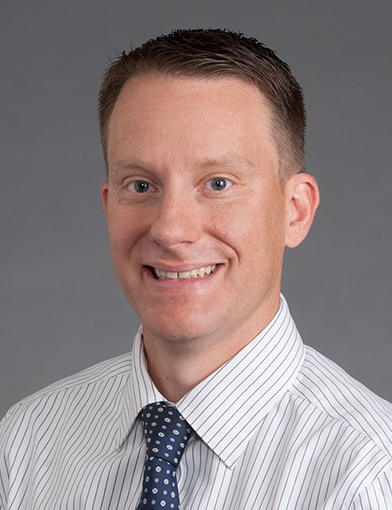 Thank you for taking the time to learn about the Wake Forest School of Medicine Family Medicine Residency. As a graduate of our program, I am excited to share what makes this residency a special place to train. I came to Wake after completing medical school at the Via College of Osteopathic Medicine in Blacksburg, VA and went on to complete a sports medicine fellowship at VCOM-Virginia Tech. When searching for a residency program, I wanted a place that would be both challenging and supportive, have an academic mission but community focus, and prepare me to practice in almost any setting. I found each of these elements woven into the culture of the department, and it is this culture that made me excited to return as a faculty member.
Our program will prepare you to be a well-rounded and outstanding family physician capable of not only practicing in any setting but to serve as leaders in the community. We offer full-spectrum and challenging primary care training that blends the best of academic medicine and community practice. We strive to support our residents and help them reach their personal and professional goals. In addition, we offer unique experiences such as:
Exposure to point-of-care ultrasound
Sports medicine coverage
Elective options in obstetrics and women's health
Opportunities to explore integrative medicine
Training in care for underserved populations
Opportunities for global health
We are proud of our program and invite you to learn more about our team and how you can be a part of the Wake Forest family!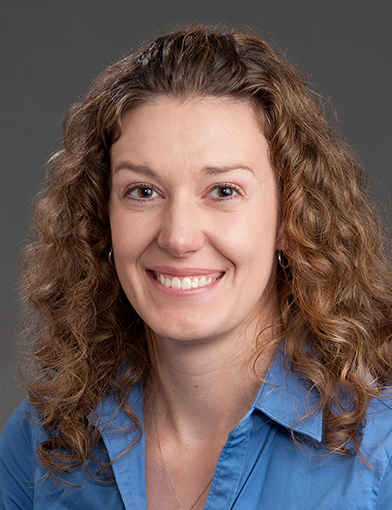 Wake Forest is one of those places that just keeps pulling you back because it is that special. Having grown up in Europe and moving multiple times in my formative years, change has always been more comfortable to me than staying in the same place. I came to Wake Forest for medical school and was planning on going out west for residency—so much so that the only program I applied to in the South was Wake Forest. However, after interviewing ALL over, I found out just how special and unique a place this is. I ended up staying and met nine of my best friends for life during the next three years of residency. After leaving to complete an OB/Women's Health fellowship, I realized that I wanted the privilege of working with some of the best and brightest residents out there in an environment that is full of the great people and experiences that make Wake Forest unique.
Here at Wake Forest Family Medicine, we pay careful attention to keeping your residency full of enough breadth and depth to make you successful family doctors anywhere in the U.S. and in any clinical setting. We work hard to keep your clinic patient panels diverse, clinic experiences varied and exposure to various subspecialists and their services plentiful. Our goal is for you to really experience what community family medicine feels like but in a setting that allows you to tap into all the resources that a tertiary care center provides. As you decide what interests you, there is time set aside for you to explore these and develop individual skills as well. We have had residents go to most of the available fellowships in past years and are able to work toward helping you realize your goals, whatever they are.
As you navigate these next three years of residency, we strive to come alongside and support each of you individually as you figure out where your interests and career goals are taking you. You will also have the support of other amazingly talented residents in your class and those classes around you, and they will quickly become your greatest allies and best friends! Thanks for taking the time to check us out—you may get pulled in, too.
---
From Our Chiefs
Welcome to Wake For
est Baptist Family Medicine—we really appreciate you taking the time to visit our website and getting to know us. Residency is a daunting and invigorating experience on the path to becoming a doctor. Finding the right program to help you both mature into the physician you want to become and develop as a leader in the medical field is a tall task. Here at Wake Forest Family Medicine, our program is structured to nurture young physicians into experts in their field and leaders among their peers. Our hospital provides rigorous training with exposure to a variety of patients from all socioeconomic backgrounds as well as everything from garden variety-complaints to unique and challenging cases with complex medical histories.
On top of world-class medical training, though, the people are what set Wake Forest apart. Wake Forest Family Medicine is truly a family, focusing on collaboration and teamwork to achieve our goal of caring for our community. You will not find people more kind or passionate than here in our department. This is a program where you can be part of something bigger on your road to becoming the family physician you want to be. We have an enthusiastic group of residents and look forward to continuing to train excellent physicians.
Daniel Binder, MD, and Alicia Firestone, MD