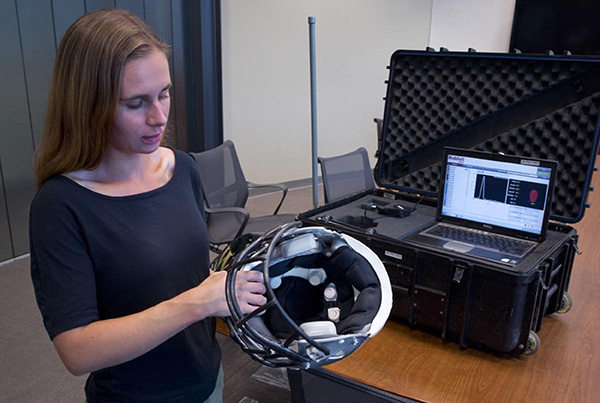 Wake Forest School of Medicine graduate student Mireille Kelley shows the impact sensors in a football helmet that transmit information to a laptop computer in a protective case for use on a football sideline.
Will Flood is currently pursuing his doctorate in Neuroscience at Wake Forest School of Medicine. Since 2015 as an undergrad, he's worked with Dr. Joel Stitzel and the joint Virginia Tech-Wake Forest School of Biomedical Engineering and Sciences using his knowledge of football to research concussions and CTE – a disease plaguing the game he once played.
"Immunotherapy treatment has shown remarkable benefit for some cancer patients whereas others experience toxicities," said Wei Zhang, Ph.D., professor of cancer biology at Wake Forest Baptist and lead author of the study. "More potential markers are urgently needed to help oncologists decide which patient would benefit from this promising new treatment strategy."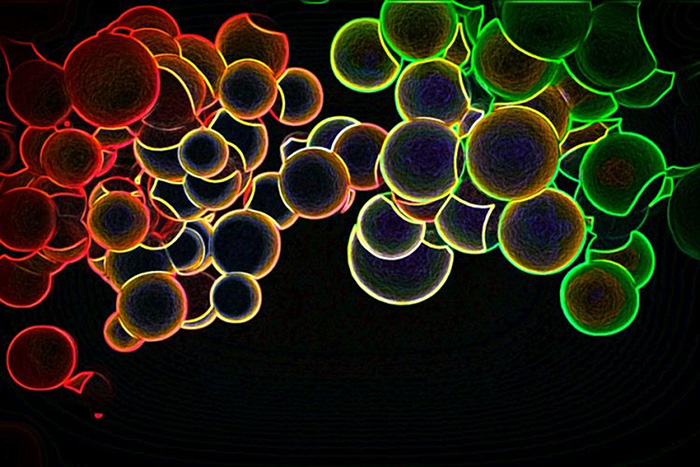 Researchers have developed a fluorescing nanoparticle capable of finding tumours, lighting up upon arrival and being activated with light to generate heat to destroy the cancer cells… "An unexpected result was how efficiently the nanoparticles localised to the tumours without any targeting agent," said the study's lead author, Dr. Nicole Levi-Polyachenko, Associate Professor of Plastic and Reconstructive surgery at Wake Forest School of Medicine.
Read the news release.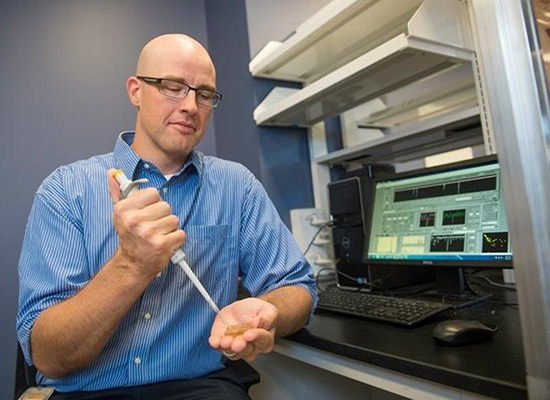 Adam Hall, assistant professor of biomedical engineering at Wake Forest School of Medicine, injects microliters of fluid into a flow cell holding a nanopore device that has demonstrated the ability to detect molecular biomarkers of disease.
Read the news release.
"There is an urgent need for improved systems to accurately predict the effects of drugs, chemicals and biological agents on the human body," said Dr. Anthony Atala, director of the institute and senior researcher on the multi-institution body on a chip project, funded by the Defense Threat Reduction Agency, said in a statement.
Read the news release.