The Biomedical Engineering Department and Center for Biomedical Informatics at Wake Forest School of Medicine will offer several summer research opportunities in 2020 focusing on Imaging and Mechanics-based Projects on Accidental Cases of Trauma (IMPACT) and other biomedical engineering and informatics topics. Students selected for this Research Experience for Undergraduates (REU) program will receive a stipend and on-campus housing. The research internships will be offered between May 25 and August 1, 2020.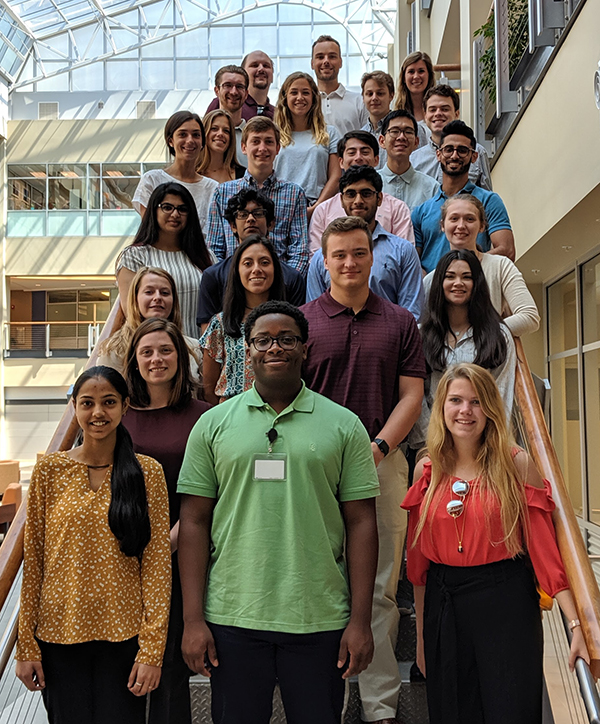 Research Project Highlights
Exciting biomedical engineering projects are offered on topics including:
Injury prediction model development
Military, sports and spaceflight safety
Osteoporosis prevention
Biomechanical characterization of injury mechanisms
Diagnostics and therapies for cancer patients
Biomedical informatics
Learn more and read the research project descriptions (PDF).
How to Apply
The Wake Forest Biomedical Engineering and Informatics summer program admits up to 40 students each summer who meet the following eligibility requirements:
Undergraduate students from all institutions (Wake Forest University students are eligible)
Students in good academic standing — U.S. citizens, U.S. nationals and U.S. permanent residents
Underrepresented students from colleges with limited research opportunities in science, technology, engineering and mathematics are encouraged to apply.
Application Process
Submit an application online.
Upload your resume and cover letter.
The application period for the Summer 2020 REU is closed. Please check back in Fall 2020 to apply for Summer 2021 REU internships.
Applications will be accepted up until the deadline on a rolling basis until positions are filled.