The Center for Experiential and Applied Learning (CEAL) honored recipients with this year's first annual award for educators. Two educators were honored for their dedication to experiential learning, leaders who successfully realize our institutional culture commitments and demonstrate best practices for experiential learning.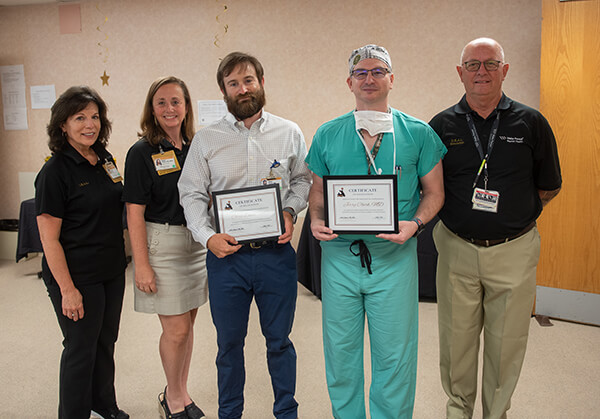 We are grateful for the accomplishment and generosity of these educators, and all educators who support CEAL's portfolio of academic and clinical enterprise training programs to realize our mission to promote and sustain the delivery of superior patient care.
CEAL serves as a learning resource for healthcare professionals at the Atrium Health Wake Forest Baptist Medical Center and the Bowman Gray Center for Medical Education, in the Innovation Quarter. 2022 represents the fifth year of operations for CEAL, and the award recipients were recognized at an open house on July 15, 2022, hosted in celebration of this anniversary year. Facilitators from all functional areas of CEAL – Ultrasound, Simulation, Anatomy, Graphic/Digital Design, Standardized Patients, and Industry Relations – were present to display equipment and demo training modalities for prospective learning activities that improve safety, effectiveness and efficiency in the delivery of care.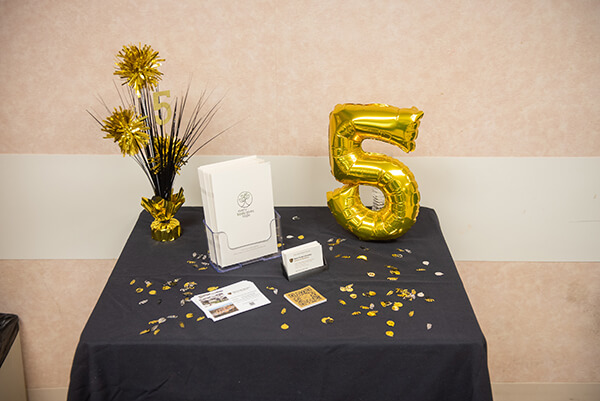 CEAL provides hands-on immersive learning for current and future clinical professionals to learners both internal and external to the institution. Classroom and simulation events are offered in dedicated educational space at the medical center and in the Innovation Quarter, as well as through mobile units that coordinate on-site at other Atrium Health Wake Forest Baptist locations. Learning events can target new skills, assess or upgrade existing skills, introduce new protocols or equipment, enhance and encourage stronger teamwork and communications, and help to integrate multidisciplinary teams or protocols. CEAL staff is available to discuss potential learning opportunities.