The National Institute of Neurological Disorders and Stroke (NINDS) has awarded a $10 million grant to the Four Corners Youth Consortium, a group of academic medical centers, including Wake Forest University School of Medicine, studying concussions in school-aged children.
Led by the UCLA Steve Tisch BrainSPORT Program, the project is named Concussion Assessment, Research and Education for Kids, or CARE4Kids.
Researchers will use advanced brain imaging and blood tests to explore biological markers—changes in blood pressure, heart rate and pupil reactivity—that could predict which youngsters will develop persistent symptoms after concussion. The five-year CARE4Kids study will enroll more than 1,300 children nationwide, and an estimated 240 children, ages 11 to 18, will participate in the study locally.
Wake Forest University School of Medicine principal investigators include Scott Otallah, MD, assistant professor of neurology; David Popoli, MD, assistant professor of orthopaedics and rehabilitation, pediatrics; and Chris Miles, MD, associate professor, family and community medicine.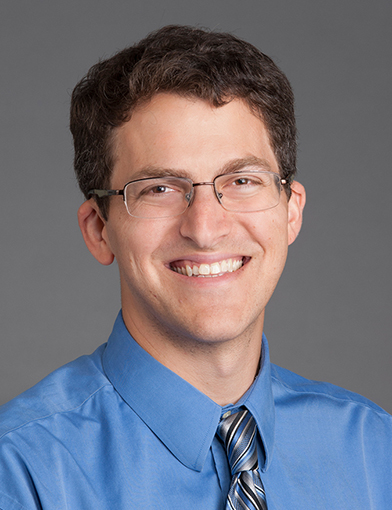 "We have an incredible multi-disciplinary team that will help the consortium find a better way to answer the first question every teen with a concussion has: 'When will I feel better?'" Otallah said. "We are proud to be the site leaders for this study that will include contributions from sports medicine physicians, neurologists, biomedical engineers, neuropsychologists and neuro-radiologists and builds on the strong tradition of concussion research at Wake Forest University School of Medicine."
Every year, more than 3 million Americans are diagnosed with concussions. Symptoms continue to plague 30 percent of patients three months after injury—adolescents face an even higher risk of delayed recovery. Chronic migraine headaches, learning and memory problems, exercise intolerance, sleep disturbances, anxiety, and depressed mood are common.
"We are excited to launch this innovative investigation into concussions, which remain a serious public health concern for our nation's youth and their families," said Christopher Giza, MD, director of the UCLA Steve Tisch BrainSport Program and a professor of neurosurgery and pediatrics at UCLA's David Geffen School of Medicine and Mattel Children's Hospital. "Using objective tests to accurately predict recovery can lead to earlier, more effective interventions and serve as a foundation for innovative new treatments."
The study will unfold in two phases. The first part will evaluate children with concussion to identify a set of biomarkers predictive of persistent post-concussion symptoms. To validate the findings, the next stage will confirm that these biomarkers accurately predict prolonged symptoms in a second group of children who have been diagnosed with concussion. The goal is to develop a practical algorithm for use in general clinical practice for doctors and other health professionals caring for pediatric patients.
Giza will lead the multi-site study with Frederick Rivara, MD, at Seattle Children's and Gerard Gioia, PhD, at Children's National in Washington, DC.
Institutions currently recruiting patients for the study include UCLA Mattel Children's Hospital, Children's National Hospital, Seattle Children's, the University of Washington, University of Rochester, University of Texas Southwestern Medical Center and Wake Forest University School of Medicine. Indiana University, the National Institute of Nursing Research, University of Arkansas, University of Southern California and the data coordinating center at the University of Utah are also involved in the project.
Earlier research that led to this project was funded by private donations from Stan and Patti Silver, the UCLA Steve Tisch BrainSPORT Program and the UCLA Easton Clinic for Brain Health; as well as from the Satterberg Foundation to Seattle Children's Research Institute; and an investment from the Sports Institute at UW Medicine.