Giya Harry, MD, MPH, MSc, Assistant Professor, Pediatrics – Rheumatology, has been highlighted as a hero by the Lupus Research Alliance. In the article "Putting Out the Fire – Celebrating A Lupus 'Firefighter' During Black History Month," the alliance is taking Black History Month as an opportunity to "celebrate Dr. Harry for her ingenuity and deep compassion as an incredibly accomplished physician treating lupus."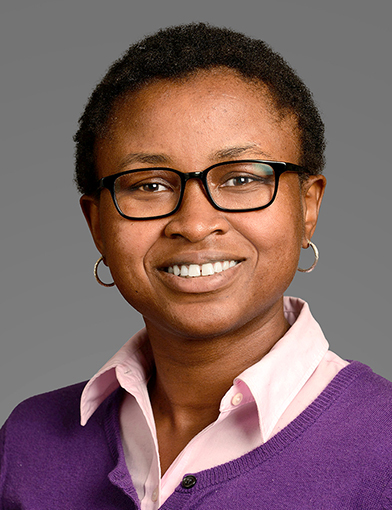 Dr. Harry explains in the article that there is a shortage of Black rheumatologists, so she chose to specialize in pediatric rheumatology. She worked with the Lupus Research Alliance, along with the Lupus Foundation of America and Lupus and Other Allied Diseases, to help analyze data and develop Lupus: Patient Voices. This report was shared directly with the Food and Drug Administration (FDA) to help guide their review of potential new drugs for lupus.
Dr. Harry also analyzed data to find factors, including race and gender, that predict if a patient might join a clinical trial. The results of this analysis are now pending publication in a journal for rheumatologists and may serve as a basis for a prediction model that identifies patients to be asked to join a clinical study.
Learn more about Dr. Harry and other leaders as we celebrate Black History Month.