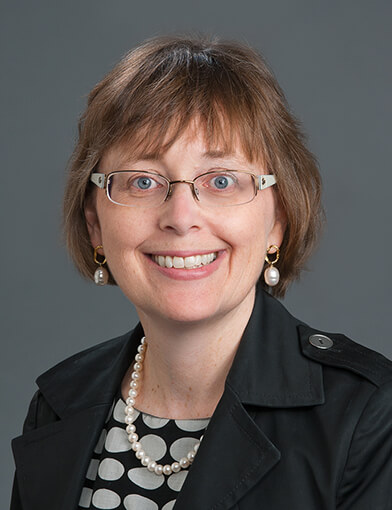 Katherine A. Poehling, M.D., M.P.H., professor of pediatrics, was recently named an Immunization Champion by the Association of Immunization Managers (AIM), and funded by the Centers for Disease Control, for her efforts to promote immunization.
This award acknowledges the outstanding efforts of those who go above and beyond ensuring vaccination access in their communities and increasing their community's immunization rate coverage. Poehling was one of 41 clinicians to be honored with this recognition.
Poehling served as a voting member of the Advisory Committee on Immunization Practices (ACIP) during the COVID-19 pandemic. In addition to her ACIP work, she is an active member of the North Carolina Pediatric Society and part of a core group of members who meets regularly with the North Carolina Immunization Program to improve vaccine efforts within the Vaccines for Children and COVID-19 Provider Vaccination Programs. Poehling is an expert on the community impact of vaccines, specifically pneumococcal and influenza.
AIM is dedicated to establishing a nation free of vaccine-preventable disease. AIM members are the leaders of state, local and territorial immunization programs – directing the public health efforts designed to keep children and adults vaccinated and protected against disease. Since 1999, AIM has provided a national voice for immunization programs and a forum for program managers to learn from each other, confront challenges and achieve success.