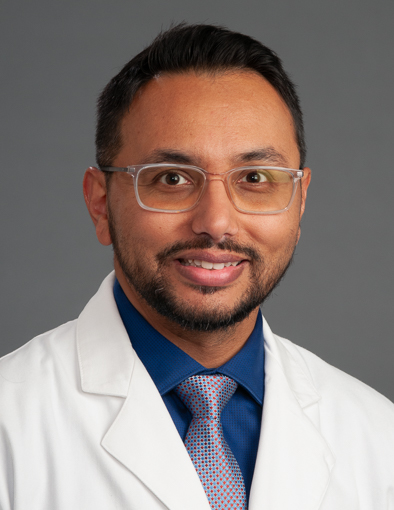 Janardhana Ponnatapura, MD, assistant professor of radiology, recently participated in the Academy for Radiology and Biomedical Imaging Research's (ARBIR) 11th Annual Spring Events & Meeting in Washington, DC. While at the showcase, he presented his research on lung cancer for Congress on Capitol Hill.
During his presentation, Ponnatapura met with five congressional offices from North Carolina and South Carolina including senators (Ted Budd, Thom Tillis, Tim Scott and Lindsay Graham) and representatives (Virginia Foxx and Russell Fry). He shared the importance of medical imaging research and discussed with policymakers about the ongoing and vital research efforts enabled by robust and sustained funds from the National Institutes of Health.
To display his research on lung cancer, Ponnatapura used a VR system to display to conference attendees. This technology also allowed him to share recent technology in the field of imaging and discuss how VR systems can help education and outreach programs, which can result in better patient care.
The ARBIR is an advocacy organization committed to advancing research in medical imaging to promote the health and well-being of patients.