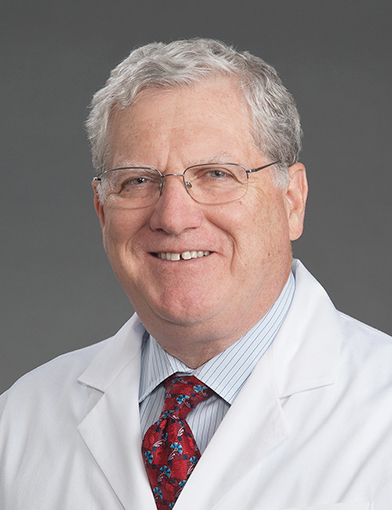 The Distinguished Southern Orthopaedic Award has been presented by the Southern Orthopeadic Association (SOA) since 1987; and this year was renamed the L. Andrew Koman, MD Distinguished Southern Orthopaedist Award. Recipients are selected by the SOA Awards Committee and the award is bestowed upon an outstanding orthopaedic surgeon who is distinguished in the field. The award is presented in acknowledgment of career achievements in clinical care, education, community commitment and research.
L. Andrew Koman, MD, Professor and Chair Department of Orthopaedic Surgery and Rehabilitation at Wake Forest University School of Medicine and President Atrium Health Wake Forest Baptist Musculoskeletal Institute, alongside Claude "T" Moorman, MD, Professor and Edward N. Hanley, Jr. Endowed Chair of the Department of Orthopaedic Surgery at Atrium Health and President of the Atrium Health Musculoskeletal Institute, recently presented the inaugural L. Andrew Koman, MD Distinguished Southern Orthopaedist Award to Gregory Mencio, MD, from Vanderbilt University at the 39th annual meeting of the SOA in White Sulphur Springs, West Virginia.
Koman and Moorman, both past presidents of the SOA and recipients of this award, and Atrium Health Musculoskeletal Institute have endowed this award in perpetuity.