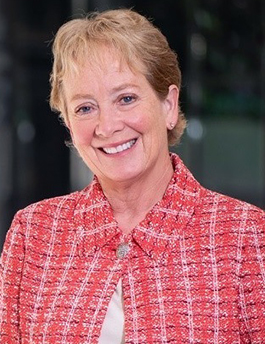 The Association of American Medical Colleges (AAMC) recently named Julie Freischlag, MD, chief academic officer and executive vice president of Advocate Health, chief executive officer of Atrium Health Wake Forest Baptist, and executive vice president for health affairs of Wake Forest University, as chair-elect of its Board of Directors, with her one-year term as chair to begin in November 2024. Freischlag will also serve on the 2023-2024 AAMC Board of Directors. Read the announcement from the AAMC.
Freischlag is a past president of the American College of Surgeons, was elected to the National Academy of Medicine in 2015, and was inducted into the Academy of Master Surgeon Educators in 2021. She is also a practicing vascular surgeon specializing in the treatment of thoracic outlet syndrome.
The AAMC is a nonprofit association dedicated to improving the health of people everywhere through medical education, health care, medical research and community collaborations. Its members are all 157 U.S. medical schools accredited by the Liaison Committee on Medical Education; 13 accredited Canadian medical schools; approximately 400 teaching hospitals and health systems, including Department of Veterans Affairs medical centers; and more than 70 academic societies.