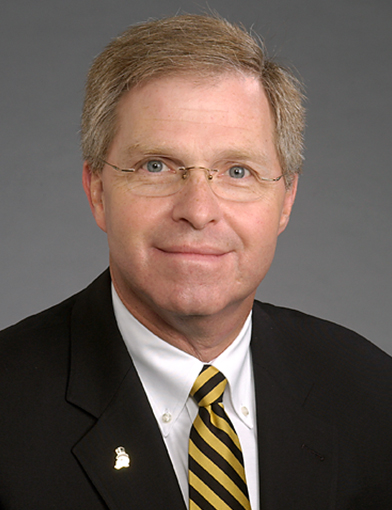 David Martin, M.D., professor of orthopaedic surgery, recently received the 2023 North Carolina Orthopaedic Association (NCOA) Honored Surgeon Award.
This award is presented yearly to a North Carolina orthopaedic surgeon who has been notably influential in the promotion of the highest standards of orthopaedic care and has distinguished themselves among their peers for dedication to quality patient care and to the medical profession.
At the annual meeting the establishment of the David F. Martin, M.D., Endowed Orthopaedic Resident Leadership Award also was announced. This annual award, endowed through the efforts of one of his former residents, W. Dickson Schaefer, M.D., will be given to a deserving Wake Forest University School of Medicine orthopaedic resident each year. As an endowed recognition, it will continue to honor Martin for years to come.
The mission of the NCOA is to advance the science and practice of orthopaedic surgery through education and advocacy on behalf of patients and practitioners, with emphasis on overall quality orthopaedic health care for the state of North Carolina.
Additionally, Martin serves as the executive director of the American Board of Orthopaedic Surgery. This organization was founded in 1934 as a private, voluntary, nonprofit, independent organization to serve the best interests of the public and the medical profession.