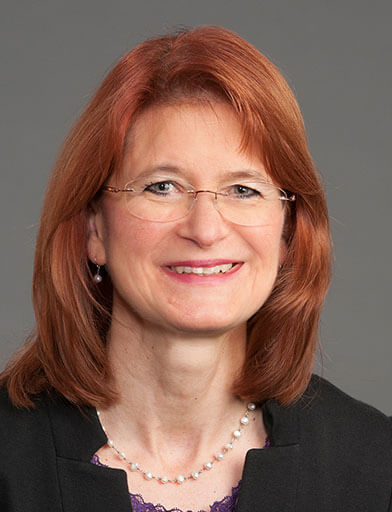 Cheryl Bushnell, MD, MHS, FAHA, professor of neurology and vice chair of research, stroke division chief and co-director of the Neuroscience Clinical Trials and Innovation Center at Wake Forest University School of Medicine, was recently named the winner of the American Stroke Association's (ASA) Edgar J. Kenton III Lecture Award.
The Edgar J. Kenton III Lecture Award recognizes lifetime contributions to the investigation, management, mentorship and community service in the field of racial and ethnic stroke disparities or related disciplines.
Bushnell also has been awarded the ASA's newly renamed Ralph L. Sacco Outstanding Stroke Research Mentor Award. This award recognizes outstanding achievements in mentoring future generations of stroke researchers in the field of cerebrovascular disease.
Throughout her career, Bushnell has mentored undergraduate and medical students, neurology residents, stroke fellows, junior faculty and nurse practitioners on stroke research projects. Bushnell is passionate about inpatient and outpatient stroke treatment, especially the transition of post-acute care and secondary prevention. Her research spans women's issues related to stroke including sex differences in risk and outcomes. She also served as chair of the first American Heart Association (AHA) Guideline for the Prevention of Stroke in Women.
The ASA is devoted to saving people from stroke — the second leading cause of death in the world and a leading cause of serious disability. They team with volunteers to fund innovative research, fight for stronger public health policies and provide lifesaving tools and information to prevent and treat stroke. The association launched in 1998 as a division of the AHA.